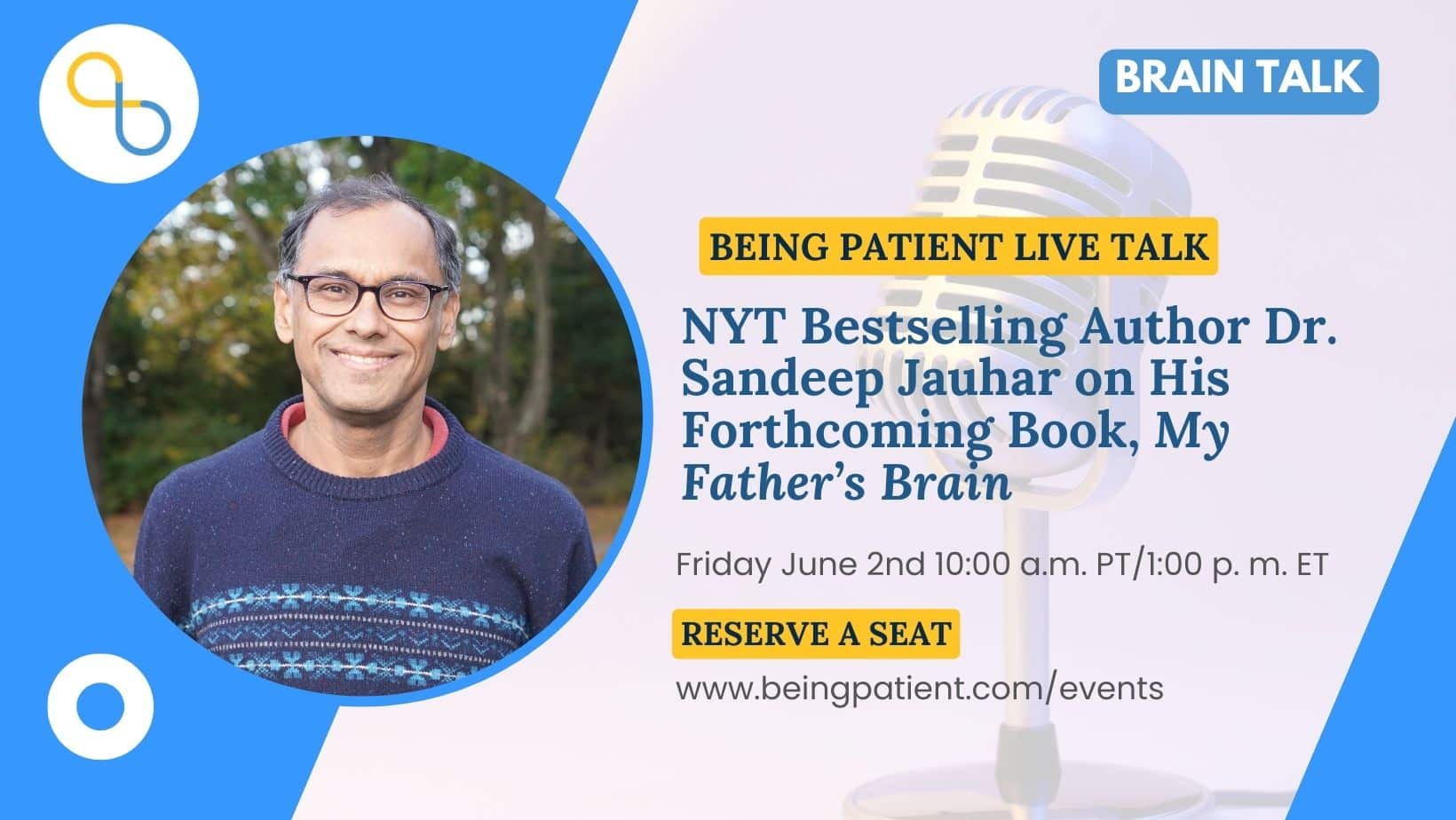 On Friday June 2nd 10:00 a.m. PT/1:00 p. m. ET, doctor and New York Times bestselling author Sandeep Jauhar joins Being Patient Live Talks to discuss his latest book, My Father's Brain. 
A practicing physician, Jauhar is the author of three acclaimed books: Intern: A Doctor's Initiation; Doctored: The Disillusionment of an American Physician; and Heart: A History, which was named a best book of 2018 by Science Friday, The Mail on Sunday, and the Los Angeles Public Library, and was a PBS NewsHour / New York Times book club pick. He covers health, aging and medicine for The New York Times, and his TED Talk, How Your Emotions Change the Shape of Your Heart, was one of the ten most-watched talks of 2019. 
He'll join Being Patient's Live Talks to discuss his forthcoming book, in which he shares an account of his father's journey with Alzheimer's alongside his own experience coming to understand the disease through caring for his father.