By Athena Hellmann | October 15th, 2020
Being Patient helps create clarity around Alzheimer's, dementia and related complex brain health issues by connecting our community of readers directly with trusted experts. In doing so, we do quite a bit of reading! For a peek at what's in our library, check out this list of some of our recent favorite brain health, dementia and Alzheimer's books.
In Our Library: Cognitive Health and Alzheimer's Books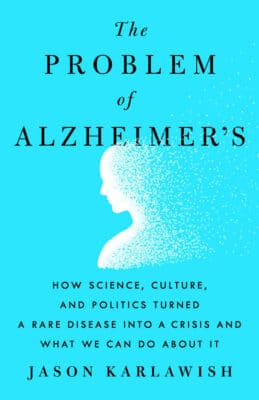 Dr. Jason Karlawish is a Professor of Medicine, Medical Ethics and Health Policy, and Neurology at University of Pennsylvania, who cares for patients at the Penn Memory Center, which he co-directs. His upcoming book The Problem of Alzheimer's: How Science, Culture, and Politics Turned a Rare Disease into a Crisis and What We Can Do About It
(St. Martin's Press, expected 2021), details how Alzheimer's has become a crisis and what we need to do to address it.
Read on: Being Patient spoke with Dr. Karlawish about hospital delirium and dementia in the age of COVID-19. 
__________________
Eugenia Zukerman is an internationally renowned flutist, writer, artistic director, and educator, and the author of Like Falling Through a Cloud: A Lyrical Memoir
, a lyrical memoir detailing Eugenia's experience coping with forgetfulness, confusion, and an Alzheimer's diagnosis.
Read on: Being Patient spoke with Zukerman about her Alzheimer's diagnosis, and how her creative outlets have helped her to cope with and explain the disease.
__________________
Dr. Majid Fotuhi is a Harvard and Johns Hopkins trained neurologist and neuroscientist who is one of the foremost authorities in the field of memory, concussion, ADHD, Alzheimer's disease, and brain vitality in older adults. In addition to treating patients in his current role as medical director of NeuroGrow Brain Fitness Center, Dr. Fotuhi has also written three books. Most recently, he and his co-author wrote Boost Your Brain: The New Art and Science Behind Enhanced Brain Performance
(HarperOne, 2014), in which they explore the latest neuroscience research and offers actionable advice on how readers of every age can experience the benefits of a bigger, better brain. His past books are The New York Times Crosswords to Keep Your Brain Young (New York Times Crossword Puzzle)
(St. Martin's Griffin, 2008) and The Memory Cure : How to Protect Your Brain Against Memory Loss and Alzheimer's Disease
(McGraw-Hill Education, 2003). 
Read on: Being Patient spoke with Dr. Fotuhi about his work with NeuroGrow's 12-step brain rehabilitation program and how cognitively impaired brains can be rehabilitated and rejuvenated.
__________________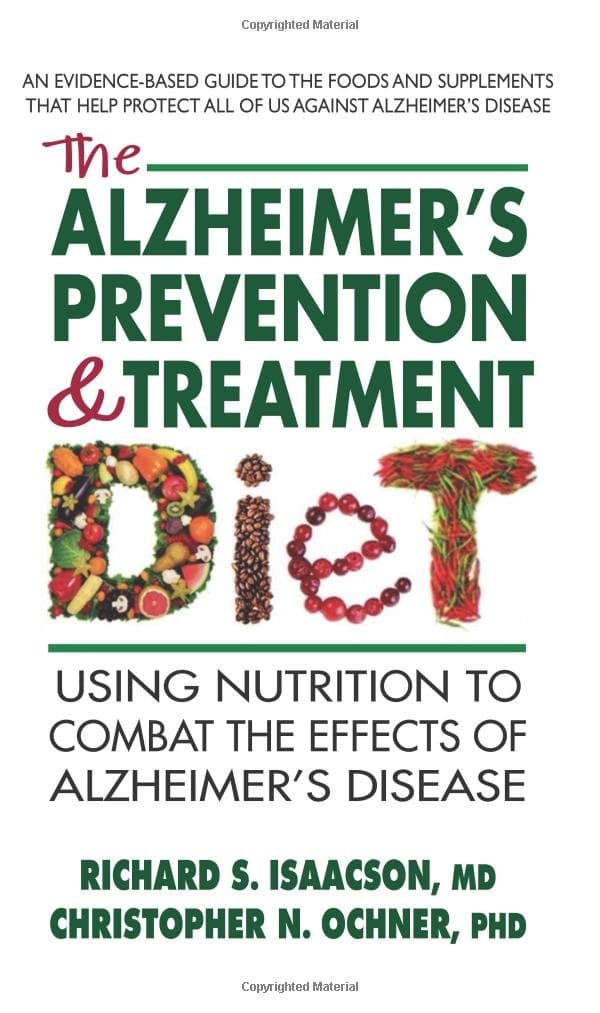 Dr. Richard S. Isaacson currently serves as the Director of the Alzheimer's Prevention Clinic, Weill Cornell Memory Disorders Program, and Director of the Neurology Residency Training Program at Weill Cornell Medical College/NewYork-Presbyterian Hospital. Dr. Isaacson is the co-author of The Alzheimer's Prevention and Treatment Diet
(Square One, 2016), which outlines a cutting-edge nutritional program for people with Alzheimer's or anyone who wants to maintain optimal memory and mental agility.
Read on: Being Patient spoke with Dr. Isaacson about his research into menopause as a key predictor of Alzheimer's in women.
__________________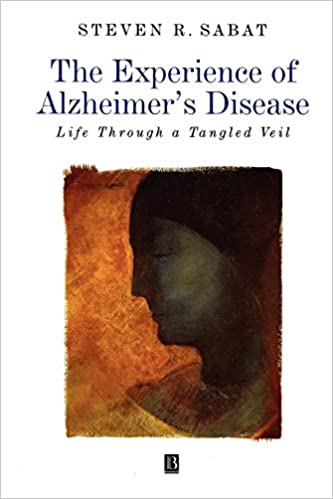 Dr. Steven R. Sabat is a Professor Emeritus of Psychology at Georgetown University. Dr. Sabat does research on the cognitive and social strengths of people living with dementia. In his book, The Experience of Alzheimer's Disease: Life Through a Tangled Veil
(Wiley-Blackwell, 2001), he presents a technical case for a treatment of Alzheimer's that goes beyond quantitative measures and fully engages the remaining abilities of people living with dementia. Dr. Sabat is also a co-author of Dementia: Mind, Meaning, and the Person (International Perspectives in Philosophy and Psychiatry)
(Oxford University Press, 2006), a book that brings together philosophers and practitioners to explore the conceptual issues that arise related to dementia.
Read on: Being Patient spoke with Dr. Sabat about how life in quarantine can lead to increases in feelings of depression and anxiety for both caretakers and people with depression, and how to manage those feelings.
__________________
For more cognitive health, dementia and Alzheimer's books we love and trust, check out our reading list.
Being Patient is an editorially independent source of journalism funded by grants and donations from readers like you. This article contains Amazon Affiliate Links. Using these links to make a purchase helps us continue publishing. 
Contact Athena Hellmann at athena@beingpatient.com