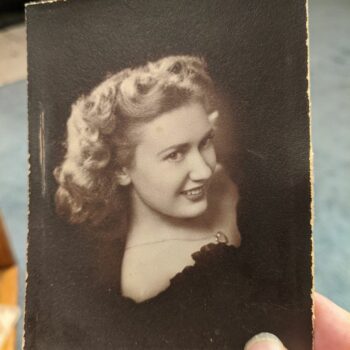 "I want people to know that loved ones die from this virus. I want people to take it seriously. I want people to listen to public health experts. I think this is particularly hard for people who are used to a certain way of life. But my grandma didn't go out in the last month of her life. She was either in a hospital or nursing home. She didn't have the luxury of making that choice and this virus still killed her."
July 10th, 2020
My grandmother died in March 2020 at the age of 92 from COVID-19. The virus got into the California-based care facility where she was staying, and it took her from us in only a week.

We should be planning her Celebration of Life right now. We should be packing our bags to travel to see each other, hold each other, laugh, cry, eat, drink or not drink, and just be present together to honor her life. Instead, we sit with our grief, isolated in our homes so we won't spread this to others. Not knowing how this will end, or who might be next.
Lina Glenn Seale (Glenn or "Cotton" to her closest friends) was a kind, loving woman with an amazing heart. She was my mom's mom. She grew up in Texas, and lived in Tucson for most of her life. She married my grandfather, who taught at the University of Arizona. Together they raised four children together, and actually had seven grandchildren and eight great grandchildren.
She absolutely loved being around family. She babysat my cousin's kids as long as she could. In her 80s actually, she told me " My friend says being around kids makes me feel old. Nah! Being around them makes me feel young!" She loved her family and loved being around them as much as she could.
March 11 was the day when everything changed for us. That's when the WHO declared a pandemic, when the Dow Jones had this big fall, when the travel ban from Europe was put into place, the NBA suspended their season, and Tom Hanks was ill.
It was also the day that they closed all the nursing homes in California to visitors.

We learned that another patient in the same facility as my grandma's tested positive for COVID. Two days later, the nurses found my grandmother in the middle of the night. She had fallen out of her bed, and they took her to the hospital.

Her oxygen was at 71% and an X-ray showed that she had pneumonia At this time, it was really difficult to get tested for COVID, but because of their circumstances, she was able to get tested. A few days later, the test came back positive for COVID, which wasn't much of a surprise at that point.
She had stopped eating much and was very lethargic. My mom, at that point, reminded them not to intubate her because we all knew what the odds were. In her last few days, she mostly slept…
The hospital wasn't allowing visitors.
My mom, however, was able to see her, in one way, one last time. The Night Nurse used her phone and they were able to Skype. This was after midnight. 
When she said goodbye, my mom said that she just looked like a baby bird. That she was sleeping. 
She took screenshots from my aunt who wouldn't wasn't able to see them. I haven't been able to ask to see them. I don't know if I can….
My grandmother was a twin. She spoke about it often. Really it's one of those things she never let anyone forget. She had a twin brother, and he died of whooping cough when they were both a year old. This was long before there was a vaccine. It's interesting to think about how her brother died of a respiratory disease before there was a vaccine and she died of COVID before we have a vaccine for it.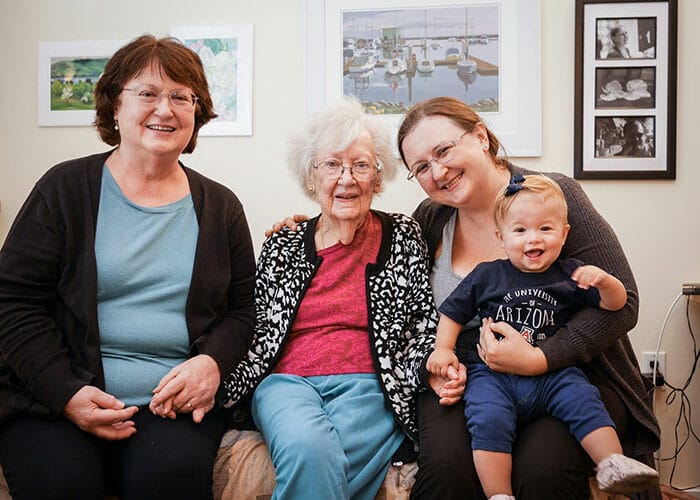 I'm thankful that Grandma was in her 90s and lived a long, rich life. Part of me is at peace with the notion that this may have been her time anyway. But she didn't deserve to die like this. She died gasping for air in a cold hospital without any family by her side, as our being there could have spread illness and more death. No one should have to die like that.
Grandma had actually suffered dementia for the last several years. So in some ways, it's a relief that she's not suffering from that confusion that she had endured for so long. If there's a silver lining to her dementia it is that she couldn't really keep up with the news or current events. And as hard as it was to be in that situation, at least she didn't have the weight of knowing that there was a global pandemic going on and that's what would take her from us.
What makes me upset is that all she really wanted in her last years was to be around family, to be around people she loved. And she died around strangers, very compassionate, very caring strangers, but they were strangers nonetheless.

Grandma died on the 27th of March. That was a Friday — just less than a week after she went into the hospital. On that day, I went and looked up the numbers. About 1,700 other Americans had died from the virus that same day. Two months later, we have surpassed 100,000 deaths from COVID-19.
I want people to know that loved ones die from this virus. I want people to take it seriously. I want people to listen to public health experts. I think this is particularly hard for people who are used to a certain way of life. But my grandma didn't go out in the last month of her life. She was either in a hospital or nursing home. She didn't have the luxury of making that choice and this virus still killed her. She also didn't have the choice whether to wear a mask or not, though she had her opinions on the matter. 
The last few days of my grandmother's life, she had to wear an oxygen mask so that she could breathe. She hated it as much as anybody hates masks. It's funny. One of the last things that her nurses said is that she was bargaining with them. She said: "If you just leave me for a minute, I swear I won't take it off, I swear."
It's funny. That is so her. At least she was herself until the end.