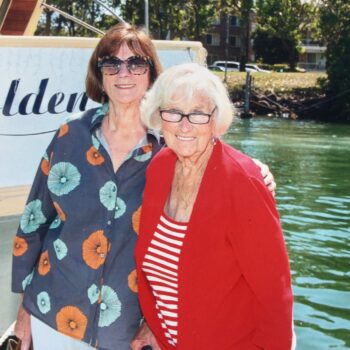 Recently, the nurse told me some of my mom's memories of being a dressmaker came back during a crafts session. I was ecstatic and knew that it was important for my mother as she devoted her life to this work. During a scone-making class, she also had memories of when she used to bake. I feel joy in knowing she connected to her younger self through these activities. 
June 23rd, 2019
My mother, Joan, was raised on the Hunter River in a quaint town named Maitland, located in New South Wales, Australia, where residents lived a slow and simple life. As an adult, my mother moved to Stockland, Australia, where she met my father, fell in love and got married. Together, they moved to Sydney and had me (Robyn), Karen, Stacey and Robert. My mother devoted her life to dressmaking and taking care of us kids, a rowdy bunch to say the least. She had a beautiful, charmed life. That changed quickly when, in 2010, my father was diagnosed with dementia and then less than a decade later, she was too.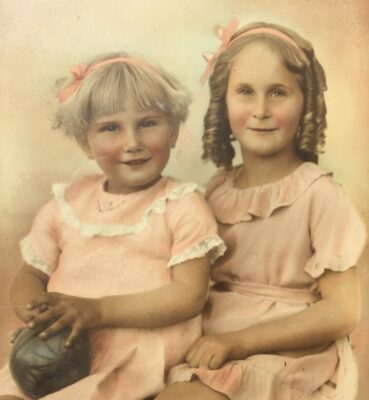 My father had many of the common symptoms of dementia — memory loss, difficulty doing routine tasks and being confused about a time or place. My mother didn't handle his dementia diagnosis very well. She didn't understand why it was happening to him. She served as the primary caregiver for the first few years until his symptoms became too difficult for her to take care of him. She moved him into a facility that could address his needs. In 2016, six years after his diagnosis, my father died. My mother was 84 years old.
Don't Be Afraid to Make Tough Caregiving Decisions
At this time, my mother was living in Tweed Heads, a small town in New South Wales, which was a four-hour plane ride from Sydney, where I lived. My younger sister and I decided to place her in an independent living facility where she could still live by herself but have a nurse or other community member check in on her daily. She was lonely after my father died, so I also wanted her to have a supportive community where she could make friends.
This was a really good space for her. She could do her own laundry, go out shopping, cook for herself and do other daily tasks. I wanted her to feel like she could still do everyday work. After two and a half years of living in the independent living facility, my mother started showing early signs of dementia. That was 18 months ago.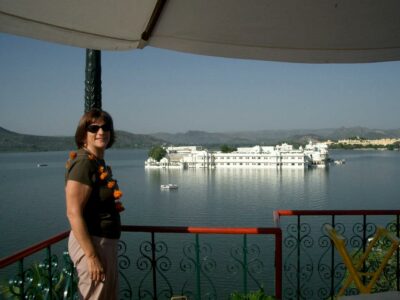 This was a difficult time for me. As I learned about my mother wandering off or witnessed her forgetting who I was on phone calls, I often thought to myself, how do you help someone who doesn't want help? She was stubborn and wanted to remain independent. We loved that about her. But the more I researched about Alzheimer's and other forms of dementia, the more concerned, confused and incapable I felt, especially being so far away.
For months, I debated whether or not I should move her closer to me. The choice became obvious when the nurses alerted me that my mother had begun to wander into the streets, forgetting why she was there in the first place. That's when my mother was officially diagnosed with dementia. It took longer than expected to diagnosis my mother because she was incredibly resistant to go to a doctor. When I finally got her to go to the doctor this past January, I was given peace of mind because the doctor was able to put her on the right medication.
With my mom's formal diagnosis of dementia, I knew it was time to take over her finances. I felt more protective of my mom than ever. That's also when I also decided to relocate her to Sydney so we could be closer. This felt like the only way I could give her the care and support she needed.
My Mother Now
It has been a couple of months since my mother moved back to Sydney. Every couple of days I visit her at her new community, a group home where she can be monitored and looked after. It's a safe environment with big gardens, where she likes to walk when I am visiting her.
Sometimes, we have difficult moments together. Last Friday, it took her ten minutes to realize who I was. I showed her pictures of my trip to Hong Kong for my granddaughter's graduation and she got confused, thinking that it was my own daughter who was graduating.
Recently, the nurse told me that some of my mom's memories of being a dressmaker came back during a crafts session. I was ecstatic and knew that it was important for my mother, as she devoted her life to this work. During a scone-baking class, she also had memories of when she used to bake. I feel joy in knowing that she connects to her younger self through these activities. It also makes me feel more secure in my decision to move her to this facility, closer to me.
There is a pain in being a long-distance caregiver and I know now that the risk to move my mother closer was worth it. If I could give any guidance to those undergoing the same difficult decisions, it would be this: Research, plan and take a leap of faith. I knew I wanted to move my mother closer, but I didn't know where. By reaching out to different professionals, I was able to find a safe and comfortable community that would stabilize my mother for future years.
Moving an older parent, especially one diagnosed with dementia, is not an easy task. Planning far ahead was and continues to be the most important part of making my mother comfortable in any environment. If I had not taken the risk of moving my mother closer to me, she may not have remembered her younger years or been able to find stability as she has now. Sometimes trusting your gut is the most powerful part of life.