By Saadeqa Khan | August 24th, 2022
Could an immersive VR experience help improve memory and other symptoms for people living with dementia? This researcher in Warsaw thinks so.
Pakistani-born, Poland-based neurology physician-scientist Dr. Ali Jawaid is taking dementia research to new places — by taking his patients around the world with VR therapy.
When Dr. Ali Jawaid was just a young boy growing up in Pakistan, he got an up-close-and-personal introduction to the field of neuroscience. 
"I survived a neurological illness as a child and was given an experimental treatment at that time, Jawaid told Being Patient.  "Somehow, this was fascinating for me. I used to ask doctors and nurses a lot of questions about the brain and nerves. This was practically my introduction to neuroscience at the age of 10."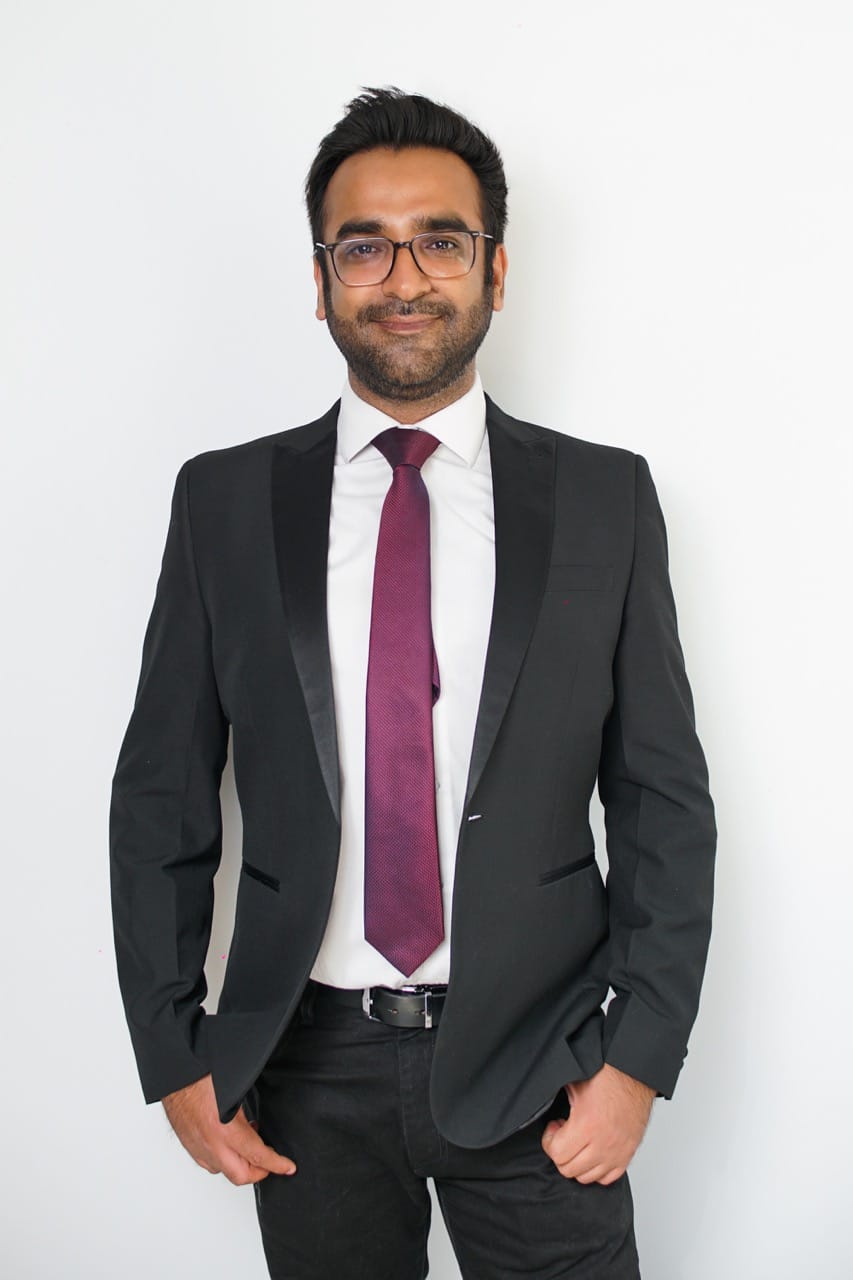 Those questions were a springboard to a lifelong pursuit. Now based in Poland, Jawaid heads the Laboratory for Translational Research in Neuropsychiatric Disorders (TREND) at Warsaw's BRAINCITY Center of Excellence for Neural Plasticity and Brain Disorders. He said his interest in neuroscience led him to practicing medicine, but he found the landscape of effective treatments for neuropsychiatric disorders lacking. That, in turn, drew him to research. 
In particular, Jawaid took an interest in dementia — and in how to address some of the cognitive and behavioral symptoms that come with it. Certain types of intellectual stimulation can help rebuild crucial pathways between neurons, he believes, that can help with these symptoms.
"Unfortunately, dementia patients often lack the motivation for engaging in such stimulatory activities," Jawaid said. But there may be a way, he thought, to help them get some of this same helpful brain stimulation from the world around them by leveraging technology: What if the environments were virtual?
One possible way of providing these experiences, he found, is through environmental enrichment (EE), which he describes as "a very specialized paradigm that involves a combination of cognitive, physical, and social stimulation."
According to Jawaid, in environmental enrichment with VR, virtual environments are designed to give people the experience of visiting a certain physical place — no matter their physical limitations. For example, a person with dementia who isn't generally able to leave their long-term care facility may be able to make a trip for the first time the Egyptian Pyramid on the Oculus headset. These experiences may help stimulate a patient's neurons in a way that helps rebuild the specific parts of the brain that had started to die.
"So far, we have tried [virtual reality] in older adults with mild cognitive impairment and dementia," Jawaid said of VR for dementia symptoms in a clinical trial setting. "The results of our pilot study have been very promising: Not only did the patients find the VR training engaging and safe, but they showed remarkable improvement in their mental wellbeing and stabilization of their cognitive functioning."
Virtual Reality for People Living with Dementia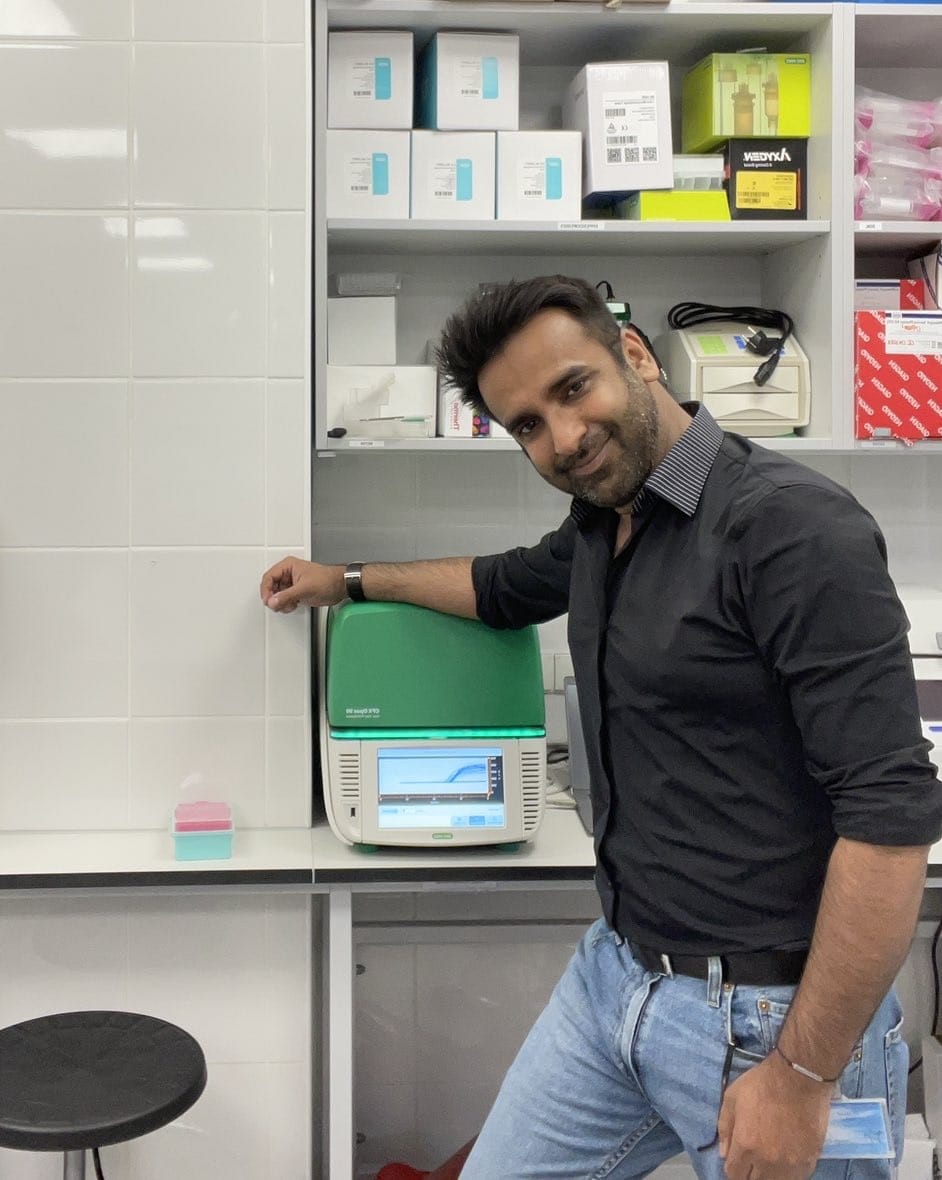 In Jawaid's small, seven-participant pilot study, he teamed up with Dutch-Pakistani computer scientist and professor, Dr. Suleman Shahid  at Lahore University of Management Sciences, to investigate the effects of novel VR for environmental enrichment in humans. The findings were published in the Journal of Brain Sciences in 2021. 
The study found that EE appeared to be safe and effective in stabilizing cognitive impairment and improving the mental wellbeing among the sample group of seven participants, all of whom were living with mild dementia. 
From the study location in Lahore, Pakistan, the participants were immersed in three virtual environments, depicting real-world landmarks like a wall of China, the holy mosque of Makkah, and the pyramids of Egypt. 
In these virtual environments, patients had to perform different tasks, specifically designed to stimulate different parts of the brain impaired in dementia, such as short-term memory, attention, navigation, motor coordination and decision making. Participants spent six months training in this virtual environment, and the results, Jawaid and colleagues found, were encouraging. 
VR-based environmental enrichment was well-tolerated by the patients, his team found. Patients had a substantial improvement in moods, motivation, reminiscent, and mental wellbeing. They started talking about their past visits to such places and found new ways to connect to their history and cultures, Jawaid said.
Not only does he believe EE in VR can help address dementia symptoms — he believes it is a safer, more affordable, and potentially more accessible alternative than existing treatments.
The technology is still young, he said, but he sees great potential in how it might develop to give users even more customized therapeutic experiences. "I also think that, with time, we will be able to make VR environments even more personalized to cater to the individual challenges of the patients," he said. Other recent research has found this enhanced accessibility to hold true, particularly for people living with dementia in long-term care facilities.
So far, research backing up this technology-based therapy is limited, but some existing research does support the safety and efficacy of VR for people living with dementia. A review of 19 recent peer-reviewed studies on VR for wellbeing in people living with dementia found VR to be, overall, "a promising tool for promoting wellbeing" in people with dementia. "Its effectiveness on emotional, social, and functional aspects of wellbeing were all reported as having a positive (or neutral) impact despite some occurrences of side effects which must be taken into consideration when administering VR," the review authors wrote. However, the field is still in its nascent stages, and larger, more standardized studies are needed.
This will all come in time, Jawaid believes. "I think the field will increasingly start becoming more mainstream for treatment of neuropsychiatric disorders," he said.
"Apart from the initial expenditure of the installation, regular VR training is not costly and easy to implement. VR setups can be easily installed in neurology clinics, old homes, and hospice settings," he added. "And now that Oculus VR glasses are available at more affordable rates, people can even set up VRs at home."
Saadeqa Khan is a science journalist based in Pakistan. She is a fellow of NPF Washington and a member of the Oxford Climate Journalism Network (OCJN). Saadeqa covers diverse fields of science. She tweets at @saadeqakhan.