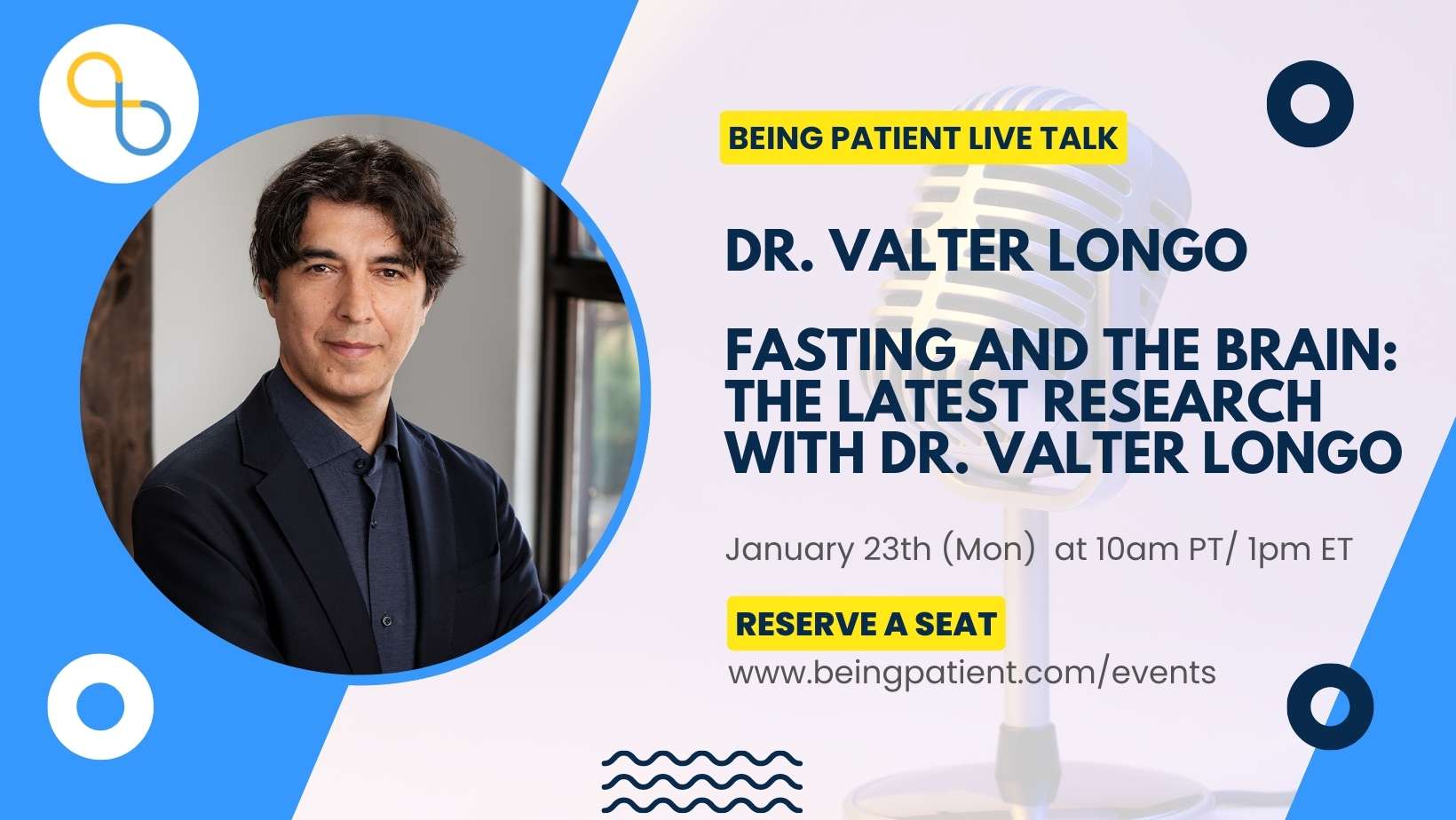 On Monday, January 23 10:00 a.m. PT/1:00 p.m.  ET, Dr. Valter Longo of the University of Southern California returns to Live Talks to discuss his research on fasting and brain health. In his previous Live Talk with Being Patient, Longo discussed how fasting could be the most potent way to activate rejuvenation processes in the body and lower the risk of disease.
Longo is internationally recognized as a leader in the field of aging studies and related diseases. His discoveries include some of the major genetic pathways that regulate aging and life-threatening diseases and the identification of a genetic mutation that protects men from several common diseases. He has pioneered the studies of prolonged fasting and fasting mimicking diet and discovered their effect on multi-system stem cell activation and regeneration, leading to clinical trials on cancer, Alzheimer's disease, diabetes, cardiovascular disease and autoimmunities.
His book, The Longevity Diet, is an international bestseller, translated in over 15 languages and sold in more than 20 countries around the globe. 
Tune in Monday on Being Patient's Facebook page to get updates on his research on fasting and its link to brain health.