Latino, Hispanic and Mexican Americans have disproportionately high dementia risk compared to their white counterparts. Alzheimer's researcher David Xavier Marquez dives into some of the damaging assumptions made by scientists outside the community — and better ways to get this population involved in clinical research.
This article is part of the series Diversity & Dementia, produced by Being Patient with support provided by Eisai.
As neurodegenerative diseases like Alzheimer's disease become more prevalent, scientists are in constant pursuit of the answers to seemingly simple — yet shocking complex — questions. The most pressing: What causes Alzheimer's disease? All kinds of factors seem to have an important bearing on a person's likelihood of developing Alzheimer's, from what genetic variants they carry to what environmental factors they're exposed to at home; what other illnesses they might contract in their lifetimes to what kind of diets they eat. One underlying influence weaves through many of these other factors: race.
Looking at the data, researchers can see that in many cases, Americans of color carry higher risk than white Americans. For example, the country's Latino population is roughly one-and-a-half times as likely as white Americans to develop Alzheimer's disease. Counties in southern Texas, where the majority of residents are Latino, carry the highest Alzheimer's rates in the U.S. In order to lower this disproportionate risk, scientists need to understand why this is the case.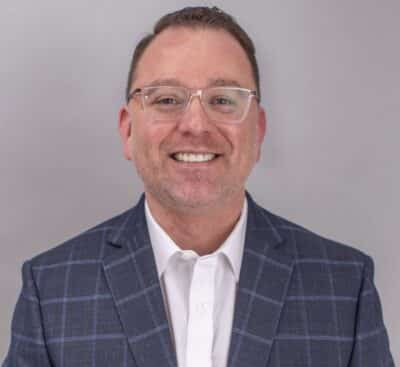 Early in Alzheimer's researcher David Xavier Marquez's career, he kept seeing a fact repeated through several studies: Latinos are more sedentary and less physically active than white Americans. Scientists were falling back on this as one potential explanation for the disparity. But Marquez, a Mexican-American, and a professor of kinesiology and nutrition at the University of Illinois at Chicago, found this a bit strange. Was this even accurate? 
As he looked closer into the issue, Marquez suspected there might be problems with the way surveys asked about exercise. Some people consider exercise a recreational activity like jogging, yoga, recreational weightlifting or CrossFit. But were the surveys encouraging people to consider activities like dancing to be exercise? More importantly, these surveys weren't taking into account occupational activities — like running errands, or getting to and from work, much less working doing physically demanding jobs.
Latino and hispanic Americans make up fewer than 20 percent of the U.S. population, but according to 2014 Bureau of Labor Statistics data, nearly 38 percent of all building and grounds cleaning and maintenance occupations were held by Latino and hispanic Americans, and about one third of all American construction and extraction jobs. Some eight in 10 American farm workers identify as hispanic. By this measure, should scientists still be considering Latinos "more sedentary" or "less physically active" than white Americans to the point that it could explain they have a 50-percent higher chance of contracting Alzheimer's?
Marquez sure didn't think so. His graduate school dissertation called the point into question. "What we learned through my work is that no, Latino people are not lazy," he told Being Patient of health surveys. "It turned out that Latino Americans often underestimated how often they exercised." 

Marquez, who is also a member of the team at the Rush Alzheimer's Disease Research Centre, wanted to get to the bottom of this question about disproportionate Alzheimer's risk among Latinos in part because of his family's own history with the disease — and his desire to improve the health of older adults of this background. Today, he is leading a long-term study at the Rush, looking at the links between exercise, lifestyle, and Alzheimer's in Latino Americans.
Unspoken risk factors: silence and stigma
According to Marquez, not only is the risk of Alzheimer's higher in the Mexican-American community: Many people don't talk about it. 
"There's a lack of understanding about what Alzheimer's really is," he said. Some people might not realize that their loved ones have a disease, he said, and may believe they've "gone crazy," for example. And this lack of dialogue about Alzheimer's is an obstacle for this population when it comes to understanding the disease, how to recognize its symptoms, and how to lower one's risk.
When Marquez's own father developed Alzheimer's 12 years ago, Marquez tried to get past the stigma and barriers with friends and family. After all, as an Alzheimer's researcher he knew a lot about the disease. And telling people about the disease and what his dad was going through helped humanize the disease for others.
The importance of family in Latino communities
The person with Alzheimer's isn't the only one that needs support. Family members in the Latino community are often likely to step up as caregivers which Marquez said leads to "high rates of stress, depression, anxiety." Research shows that caregivers may be twice as likely to develop depression and cognitive impairment themselves. 
And data suggestions that more Latino families facing Alzheimer's and related forms of dementia are taking on care responsibilities at home. Compared to other Americans, Latino families provide on average 30 more hours of caregiving, in part because they are less likely to use other community support or resources to help. There is an increased burden because the person with dementia is cared for in their home. Latino people with dementia were almost twice as likely to die at home in 2014, compared to non-Hispanic white patients. 
Alzheimer's and dementia researchers like Marquez understand there is a complex tangle of social, cultural, demographic and economic differences that might explain why Latino American families are more likely to take on this burden.
For example, a 2023 study delved into four key values that influence these caregivers. Familismo emphasizes the importance of family care and support above the self. Fatalismo is the idea that people do not have control over certain predetermined events, which may impact the outlook of caregivers and whether they seek additional support. Marianismo is a gender-role expectation that women are intended to be caregivers within the family while machismo refers to the self-reliance that is expected from Latino men.
Taking these values into account is important for researchers looking to address Latino health disparities in dementia. This kind of deep knowledge of the community in focus, Marquez said, is also essential if the research community wants to boost overall representation in clinical trials. 
Getting more Latinos involved in Alzheimer's clinical trials
Getting more diverse participation in Alzheimer's and dementia drug trials is critical to finding preventive measures, effective diagnostics, interventions, and treatments for this high-risk population. While working on the effects of dance on the health of older Latinos, Marquez was face-to-face with another challenge. Many trial participants were skipping dance sessions or dropping out altogether. "I ended up finding out that several of my other colleagues doing work with older Latinos were running into the same issues," he said. Although Latino participants might sign up for these physical activity trials, they wouldn't finish the study. 
"My team's power is to make sure that participants are
comfortable and trust us. That way,
people will be more likely to say 'I want to
participate in this research.'"
It turned out that the importance placed on family care and gender-role expectations for women played a large role.  
"A lot of older Latinos care for their grandkids," Marquez said. "Sometimes their son or daughter would just drop off their grandchild at their house to watch them totally unplanned." He later published a research paper with colleagues outlining these issues so that other scientists could be aware. 
Other factors placed older Latino Americans in jobs that lacked flexibility, meaning that changes in scheduling could prevent them from continuing to participate in a clinical trial. According to the Ethnogeriatrics Department at Stanford Medicine, Latino Americans are more likely to work later in life than white Americans to supplement their pension. Compared to just 8 percent of white adults over 50, Pew Research reported that 18 percent of Latino adults over 50 were working in the gig economy (driving for Uber, Lyft, DoorDash). 
Marquez believes that researchers should emphasize the flexibility of participating in studies — for example, if the intervention is an exercise class, it would mean offering morning, afternoon, and evening options for participants to attend. 
The difference starts at home
A deep knowledge of the Latino population can shed light on unique risks and differentiators. And it can help make clinical research more accessible to them. But all this is impossible, if researchers and clinicians aren't part of the communities they hope to study and treat, Marquez said. "Many times you have to be able to speak Spanish, so there's the practical aspect," Marquez said of having researchers from the Latino community spearhead research about it. "It's also a segment of the population you care about, that you are passionate about." Marquez added that since his students and trainees at the University of Illinois at Chicago are mostly Latino, they have a deep understanding about the population. The other important factor is actually including these communities in clinical trials.
A new generation of Alzheimer's research centers across the country are taking a similar approach. Dr. Gladys Maestre, MD, PhD, and her team at the University of Texas Rio Grande Valley are engaging the local Latino community to build trust and credibility by connecting them with more information.
"My team's power is to make sure that participants are comfortable and trust us," Marquez said. "That way, people will be more likely to say 'I want to participate in this research.'"