By Athena Hellmann | October 23rd, 2020
Being Patient helps to create clarity around Alzheimer's, dementia and related complex brain health issues by connecting our community of readers directly with trusted experts. In doing so, we do quite a bit of reading. Here's a peek at what's in our library. 
In Our Library: Cognitive Health and Alzheimer's Books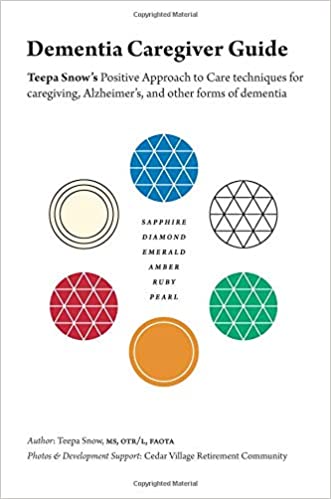 Teepa Snow is an occupational therapist with 40 years of clinical practice experience and the founder of Positive Approach to Care (PAC), a company that provides dementia care training, services and products. She is a leading educator on dementia care and the author of Dementia Caregiving Guide (Positive Approach, 2018), in which she provides support and care practices for caregivers. This guide encourages readers to appreciate what has changed, while leveraging what is still possible.
Read on: Being Patient spoke with Snow about managing dementia care in the time of coronavirus.
__________________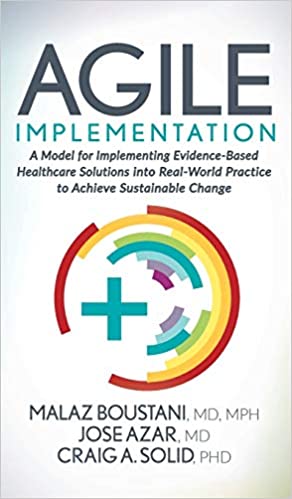 Dr. Malaz Boustani is a geriatric medicine specialist, neuroscientist, and implementation scientist, with more than 26 years of experience in the medical field. He is also the co-author of Agile Implementation: A Model for Implementing Evidence-Based Healthcare Solutions Into Real-World Practice to Achieve Sustainable Change (Morgan James Publishing, 2020), which outlines an eight step model for implementing evidence-based healthcare into real-world practices. In his book, Dr. Boustani discusses why certain initiatives succeed while others fail, providing actionable tools for implementing effective and sustainable change in health care.
Read on: Being Patient spoke with Dr. Boustani about the pros and cons of regularly screening for dementia. 
__________________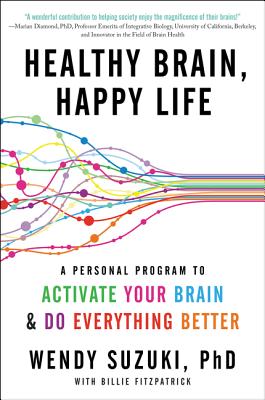 Dr. Wendy Suzuki is a Professor of Neural Science and Psychology in the Center for Neural Science at New York University. She is also the co-author of Healthy Brain, Happy Life: A Personal Program to Activate Your Brain and Do Everything Better (Dey Street Books, 2016), which reveals the powerful connection between exercise, learning, memory, and cognitive abilities. In her book, Dr. Suzuki makes neuroscience easy to understand, weaving her personal story with groundbreaking research, and offering practical, short exercises to improve your memory and ability to learn new skills.
Read on: Being Patient spoke with Dr. Suzuki about proven ways exercise boosts your brain's memory center.
__________________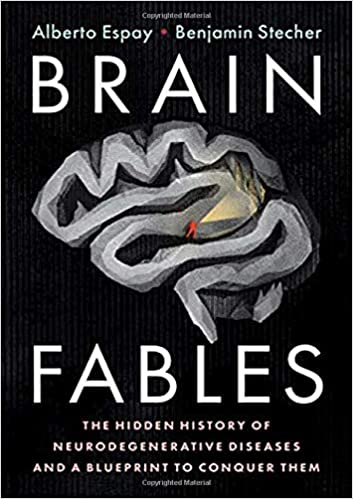 Benjamin Stecher was diagnosed with Parkinson's disease in 2013 and he has since traveled the world, meeting and interviewing experts in the field and sharing what he has learned through his site, tmrwedition.com. He is also co-founder of the Parkinson's Research Advocacy Group, a blogger at the Journal of Parkinson's, and on the patient council to the World Parkinson's Conference and the Ontario Brain Institute. Stecher is the co-author of Brain Fables: The Hidden History of Neurodegenerative Diseases and a Blueprint to Conquer Them 1st Edition (Cambridge University Press, 2020), which delves into the complexity of Parkinson's and Alzheimer's and serves as a call to refocus on understanding living and aging to create the personalized treatments each affected individual desperately needs.
Read on: Stecher shares his take on why it's taking so long to stop neurodegenerative diseases.
__________________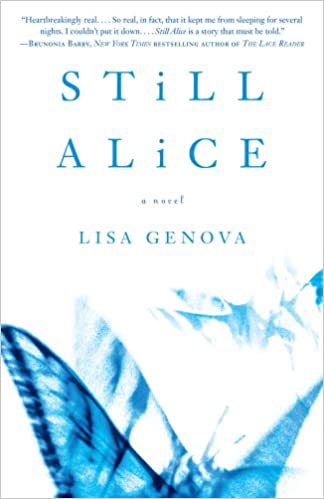 Dr. Lisa Genova is an author and neuroscientist with a PhD in neuroscience from Harvard University. Her debut novel, Still Alice (Gallery Books, 2009), tells the story of a cognitive psychology professor at Harvard who suffers early-onset Alzheimer's disease. The New York Times bestselling novel was adapted into a film starring Julianne Moore, Alec Baldwin and Kristen Stewart in 2014. She is also the author of Left Neglected (Gallery Books, 2011), Love Anthony (Gallery Books, 2013, Inside the O'Briens (Gallery Books, 2016), and Every Note Played (Gallery/Scout Press, 2019). Her first work of nonfiction, Remember: The Science of Memory and the Art of Forgetting (Harmony, 2021), will be published March 2021.
Read on: Being Patient spoke with Dr. Genova about what drove her to write 'Still Alice.'
__________________
For more cognitive health, dementia and Alzheimer's books we love and trust, check out our reading list.
Being Patient is an editorially independent source of journalism funded by grants and donations from readers like you. This article contains Amazon Affiliate Links. Using these links to make a purchase helps us continue publishing. 
Contact Athena Hellmann at athena@beingpatient.com