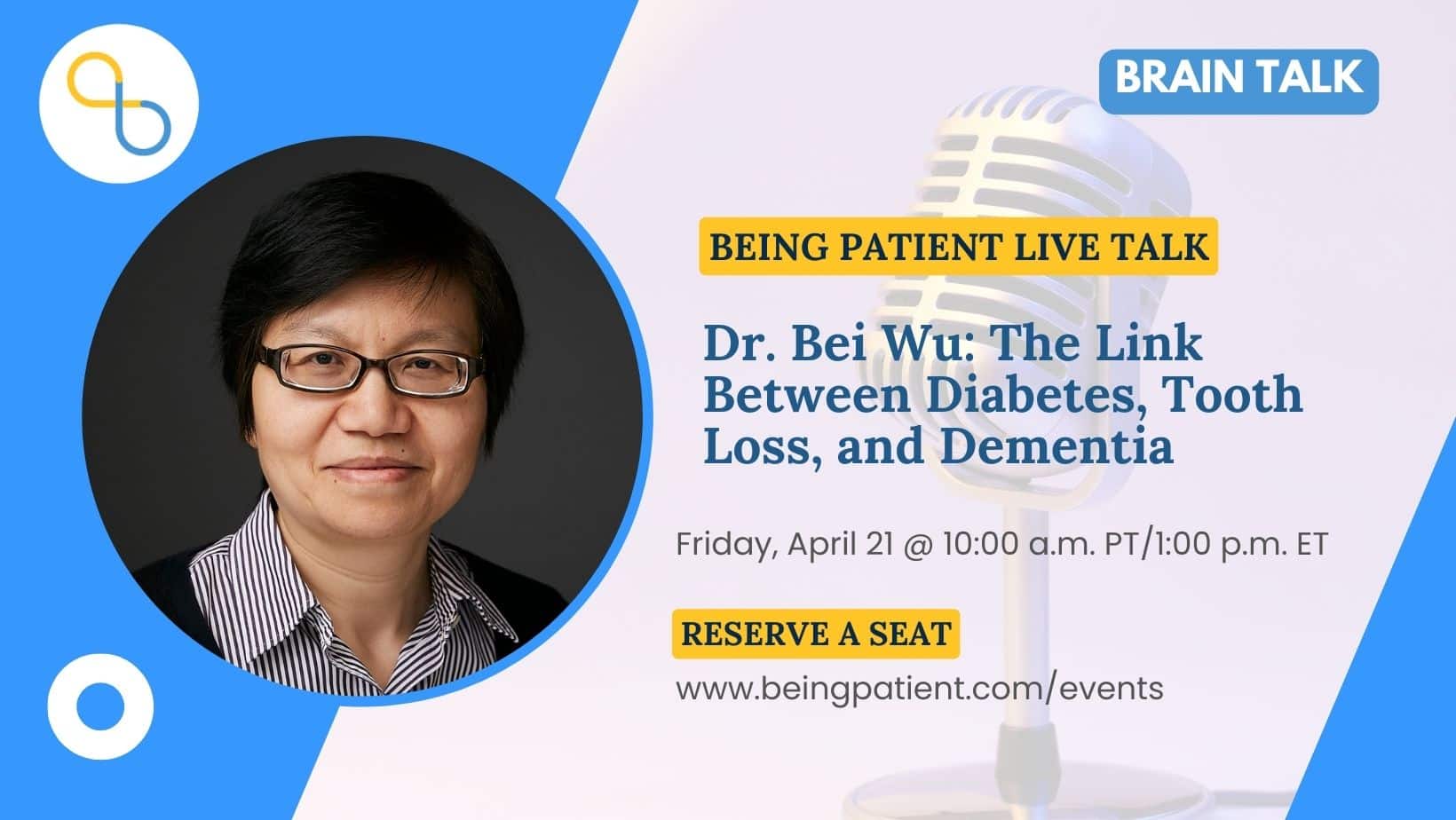 Dr. Bei Wu joins Being Patient Live Talks Friday, April 21, at 10:00 a.m. PT/1:00 p.m. ET to discuss her latest research on the link between diabetes, tooth loss, and dementia. 
In her latest research, Wu and her team of researchers studied the link between diabetes and tooth loss regarding cognitive decline. Looking at 9,948 older adults 65 and older, the team found that the combination of diabetes and poor dental care contributes to worse cognitive function and faster cognitive decline.
Wu is the Dean's Professor in Global Health and Vice Dean for Research at the NYU Rory Meyers College of Nursing. She's also the inaugural Co-Director of the NYU Aging Incubator. Wu is known internationally as a leader in research on gerontology and aging. Her research covers aging and global health topics, including oral health, long-term care, dementia, and caregiving. In particular, Wu is one of the first in the nation to study the link between oral health and cognitive decline in older adults. 
Tune into her live talk Friday to learn more about the link between oral health, diabetes, and cognitive decline.