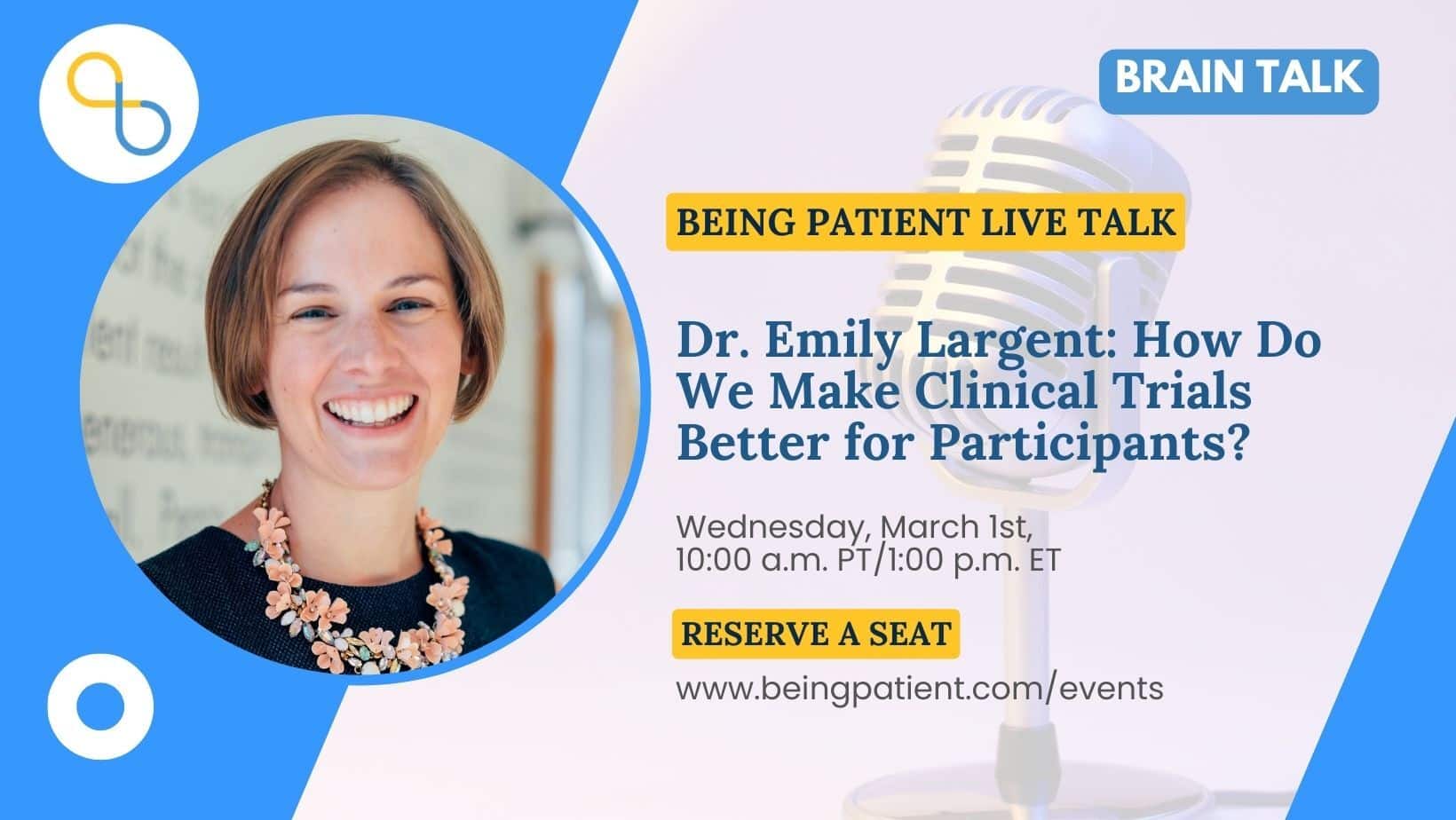 This event has passed. You can read highlights from the interview and watch the YouTube recording of the talk here. 
On Wednesday, March 1st, at 10:00 a.m. PT/1:00 p.m. ET, Dr. Emily Largent joins Being Patient Live Talks to discuss her research on how to better treat participants in clinical trials for Alzheimer's. 
Largent is the Emanuel and Robert Hart Assistant Professor of Medical Ethics and Health Policy at Perelman School of Medicine at the University of Pennsylvania. Her work examines the ethical and regulatory aspects of working with human subjects in medical trials. With a particular focus on neurodegenerative diseases like Alzheimer's, she focuses on the social, legal, and ethical aspects scientists should consider when research findings are applied to care. In Largent's recent study, she examines some of the key reasons Alzheimer's clinical trials can end early and some key approaches to improve the trial experience for participants. 
Tune in Wednesday on Being Patient's Facebook page to get more insights on this research and how more trials could put participants with Alzheimer's first.