By Simon Spichak, MSc | November 14th, 2022
A class of medications called cholinesterase inhibitors help to turn back the clock on Alzheimer's disease's cognitive symptoms.
More than a third people over the age of 85 will get Alzheimer's disease during their lifetime. As the population of many countries around the world ages, the amount of people who develop Alzheimer's is expected to double by 2030. The majority of treatments target the cognitive symptoms of the disease. This does not prevent the disease from progressing or restore dying or damaged parts of the brain. But, a certain class of drugs called cholinergic medications or cholinesterase inhibitors — including galantamine, donepezil and rivastigmine and sold under brand names including Razadyne, Exelon, Adlarity and Aricept — may be useful for managing the cognitive symptoms of Alzheimer's dementia.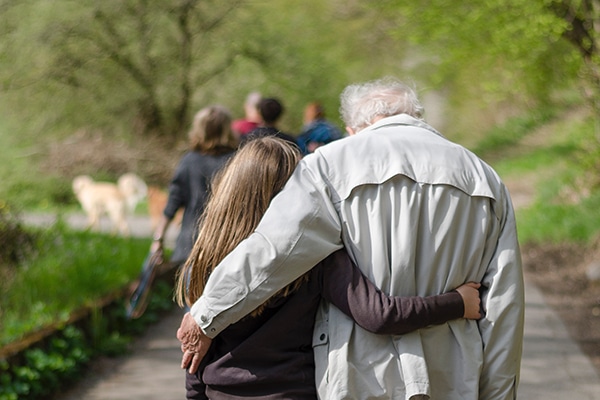 First approved in 1997, cholinesterase inhibitors prescribed to patients with Alzheimer's to treat cognitive impairment. In many patients, the outcome is that cognition is improved enough that patients are able to more easily  manage everyday tasks — like cleaning, dressing themselves or brushing their teeth. 
These medications are not without their side effects. That said, credible, peer-reviewed, published scientific studies show cholinesterase inhibitors can provide symptomatic relief to patients living with Alzheimer's. This article gives a broad view of some of the most fundamental information about them.
How do cholinesterase inhibitors work when it comes to cognition?
Neurons can communicate with each other through chemical messengers called neurotransmitters. Acetylcholine — one such neurotransmitter — is involved in many important brain functions. It is released by neurons located in the basal forebrain, an area that starts to die early in Alzheimer's disease and other forms of dementia. 
In Alzheimer's, acetylcholine is no longer being sent to other regions of the brain. That affects cognition, leading to impairments in: 
cognitive function 

emotional regulation

episodic memory

arousal

attention

perception

 
Cholinesterase inhibitors (short for acetylcholinesterase inhibitors) help mitigate these cognitive health issues. Normally, after acetylcholine has reached and activated another neuron, it is recycled by an enzyme. This drug class blocks the enzyme, making acetylcholine and its effects last longer.
Currently, there are three approved medications within this class:
How cholinesterase inhibitors treat Alzheimer's symptoms
Acetylcholine is one of the most common neurotransmitters in the human body. It is no surprise that some of its functions overlap with the deficits that occur in Alzheimer's disease and other forms of dementia. 
Galantamine, one of the cholinesterase inhibitor drugs FDA-approved to treat mild to moderate Alzheimer's dementia symptoms, may have secondary effects in the brain, making neurons more sensitive to acetylcholine.
A recent study renewed interest in galantamine: Compared to drugs donepezil and rivastigmine, people taking galantamine were less likely to develop severe dementia.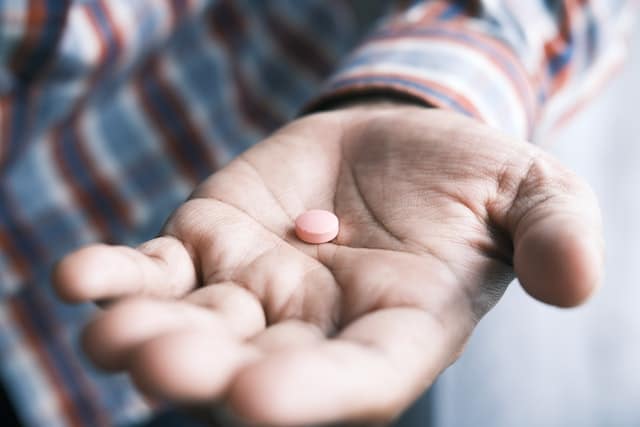 Dr. Andrew Budson, chief of cognitive and behavioral neurology at the Veterans Affairs Boston Healthcare System and professor of neurology at Boston University, explained how cholinesterase inhibitor medications work.
"One way to think about Alzheimer's disease is as a clock that is ticking down until you run out of time, and your memory and other cognitive functions are gone," Budson told Being Patient in a discussion about the drug galantamine. "By blocking the metabolism of acetylcholine, the acetylcholinesterase inhibitors drugs galantamine, donepezil, and rivastigmine can boost up memory equivalent to turning back the clock on Alzheimer's disease by six to 12 months."
What side effects are associated with cholinesterase inhibitors?
Credible, peer-reviewed, published scientific studies show that common side effects associated with these drugs include: 
Nausea

Diarrhea

Vomiting

Decreased appetite

Loss of appetite

Muscle cramps

Fatigue

Insomnia

Dizziness

Headache
Doctors recommend taking acetylcholinesterase inhibitors with a full meal as food in the stomach can help to reduce some of the gastrointestinal side effects of the drug, such as stomach ache or nausea.
The takeaway
According to available data, cholinesterase inhibitors do appear to be an effective treatment for Alzheimer's disease's cognitive symptoms. There are a number of other therapies in the pipeline to being FDA approved that can help treat patients' cognitive symptoms of Alzheimer's dementia. Another class of drugs — disease-modifying drugs — is being designed to stop the progression of Alzheimer's altogether.