By Alexandra Marvar and Simon Spichak | July 21st, 2023
Tony Bennett passed away at age 96. Despite being diagnosed with Alzheimer's disease in 2016, the musical icon's passion for singing — and his ability to remember lyrics and to perform in front a live audience of thousands — endured until late in his life.
Musician Tony Bennett, a master of beloved musical standards, died this week at age 96. Tony Bennett's family announced in 2021 that he had been living with Alzheimer's since a 2016 diagnosis. That diagnosis came about when his inability to remember longtime musical colleagues' names onstage prompted a doctor's visit.
At the time of his family's 2021 announcement, few could have guessed that the singer, in his mid 90s, would still have two major concerts — performing dozens of songs for a huge audience, recalling all their lyrics — left ahead of him. But when it comes to music and the brain, there is a very special link.
"When it was time to rehearse, something incredible happened," anchor Anderson Cooper relayed in a moving 2021 60 Minutes feature about Bennett's preparation for his career finale alongside musical artist Lady Gaga. The piano player would dive into the set, and "suddenly, the legendary showman was back," Cooper observed, performing long sets from memory. Bystanders called it "nothing short of a miracle." But Bennett's ability to turn on his memories of music and lyrics in the face of serious Alzheimer's wasn't such a surprise to neurologists. 
"For decades, Tony inspired the world
with his music and, after being diagnosed
with Alzheimer's disease, he continued to
use that powerful voice to make a very real
difference in inspiring action and change."
-Joanne Pike, Alzheimer's Association
Music is a powerful memory cue. Hearing a song that carries importance in your life, from a wedding or a prom, elicits this entire memory. And this remains true even when a neurodegenerative disease takes hold. Many people with Alzheimer's struggle to remember recent events or conversations. They may forget the names of loved ones. But despite these impairments, remarkably, they may still be able to tap into musical memories long after other types of memories fade.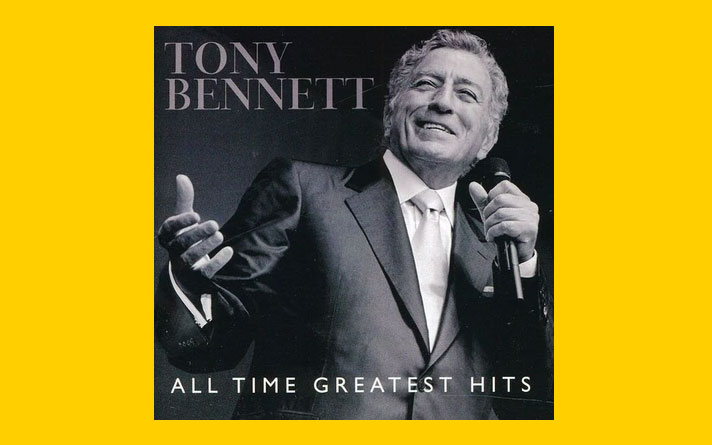 Several studies have noted the benefits of music on autobiographical and episodic memory, and even on cognitive function and psychiatric symptoms in healthy people and in Alzheimer's. 
But why is the memory of music left intact while cells in other parts of the brain begin dying?
The biology of musical memory
Music stimulates many regions in the brain. This includes the sensory regions that process sound as well as the amygdala, which plays a key role in emotional processing. The amygdala is also important for encoding the emotional qualities of memory. One hypothesis is that these regions of the brain are more resilient to cell death.
In a 2015 study, researchers mapped the regions of the brain that are activated when we hear familiar songs. The researchers identified specific parts of the brain that respond to these songs in healthy humans. Then, they looked at the brains of many people with Alzheimer's. They found that the areas involved in processing these musical memories experience little atrophy or cell death. 
In another study, photographed-evoked memories declined significantly while musical memories stayed intact. Researchers are recognizing the importance of music for "unlocking" memory in Alzheimer's. Remarkably, researchers are finding, the regions of the brain that help us encode music-associated memories are the last to go in Alzheimer's.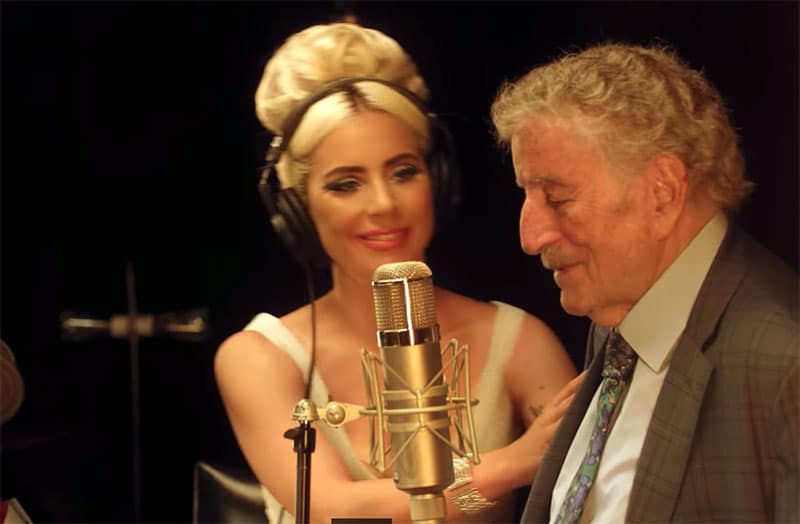 Music therapy for Alzheimer's
When Bennett took the stage at Radio City Music Hall in 2021, accompanied by superstar Gaga, he became himself again, his wife Susan recalled to Cooper: "He just turned on. It was like a light switch." 
While he struggled with his memory due to Alzheimer's in the last decade of his life, his ability to play his old classics lasted long after other memories and cognitive abilities began to fall away.
"The Alzheimer's Association joins the world in mourning the loss of Tony Bennett, a great friend and champion of the cause," Alzheimer's Association president and CEO Joanne Pike said in a statement. "For decades, Tony inspired the world with his music and, after being diagnosed with Alzheimer's disease, he continued to use that powerful voice to make a very real difference in inspiring action and change."
Image: Lady Gaga and Tony Bennett performing "I've Got You Under My Skin," from the official music video.