By Elizabeth Hewitt | July 10th, 2023
Attending the Alzheimer's Association International Conference 2023 next week? You'll want to have a look at this Netherlands-based journalist's brain-health-forward guide to exploring Amsterdam between AAIC events.
The week of July 17, scientists, clinicians, and care experts from around the world will gather in Amsterdam for the Alzheimer's Association International Conference. Amsterdam offers a stimulating backdrop for this meeting of global dementia science and care leaders. Packed with art, history, diverse flavors, bustling canals and picturesque bridges, the city offers plenty to take in — even in short stretches between sessions.
Amsterdam RAI, where the conference will be held, is just 10 minutes by metro to Dam Square, the heart of the iconic canal ring. Trams are also an easy option for navigating the city. Exploring by foot is one of Amsterdam's joys; a good pair of walking shoes and a sense of adventure can take you pretty far.
If you're sneaking out for a mid-day break or still have some energy after a full day at this year's AAIC conference, we've got some ideas for what to do beyond the convention center. What are you in the mood for?
… to stroll from AAIC for a healthy meal
Amsterdam's dining scene offers something for every whim. Plant-forward and vegetarian-friendly options tend to be common across Dutch restaurants — and that's good news for brain health.
De Pijp, a neighborhood about a 20-minute walk north from the AAIC conference center, teems with cuisines from around the world.
Feast on Korean fried chicken at Soju Bar, "vegan soul food" at Mooshka, or try Dèsa — just one of many excellent Indonesian restaurants in Amsterdam. Particularly fun with a group is a rijsttafel, or rice table: a selection of small portions of many different dishes, offering a chance to try everything.
Or, while making your way through the charming Jordaan and Nine Streets neighborhoods on the west of Amsterdam's center, pause at one of the area's myriad restaurants: Snag an outside seat at Raïnaraï, on Prinsengracht, for veggie-packed Algerian cuisine. Or head to Moeders, a restaurant celebrating mothers with filling Dutch home-style staples like stamppot, potatoes mashed with vegetables and sometimes sausage.
… to get your blood pumping and explore by foot or fiets
Too much time sitting in a conference room chair? Find a break to work out your body — and boost your brain — while exploring the city. Walking and exercising yield many brain health benefits.
Get outside and take a long walk and learn local culture with an audio tour. Travel guru Rick Steves offers three walking tours through different parts of Amsterdam's central streets and history, available for free on the Rick Steves Audio Europe app.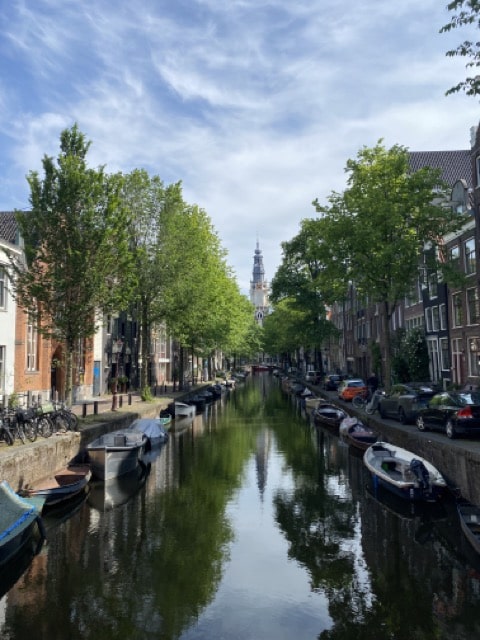 Or, join the locals to get around the city by fiets (bike), the typical Dutch mode of transport. Amsterdam offers many bike rental options, including Black Bikes, which has a location a few blocks from RAI convention center. While bike infrastructure connects the entire center, cyclists may enjoy a longer route through the (very flat) countryside. Be warned that Amsterdam cycling can be hectic, especially in busy areas and at rush hour.
To see Amsterdam from a different angle — and flex those arms and lower back muscles — paddle along the city's many canals. Kayaks and paddleboards are available for rent from Kayak & SUP Amsterdam on the Amstel River.
… to connect with colleagues over a coffee or beer
Connect with colleagues and mull over the day's conference highlights over a beverage. After all, social engagement, research finds, is good for your brain.
Bruin Cafés (brown bars) are classic Dutch settings for a long chat over a local brew, coffee, or soda, and a snack of Dutch cheese or bitterballen (fried balls filled with gravy). These cozy watering holes abound in Amsterdam. Near the Rijksmuseum, Café de Wetering is a multi-leveled 17th century hole-in-the-wall. Café de Sluyswacht, in a crooked 1695 lock house on the eastern side of the city center, has outdoor tables looking over the canal.
Up for a beer but prefer to skip the booze? Alcoholvrij (alcohol-free) beers are common on Dutch menus. 
For a different perspective on the city, head across the IJ River on the free ferry from Amsterdam Central Station. Take in the river traffic from a perch at one of the many cafes and restaurants, or head to the top of the A'DAM tower for a coffee and cake with a view.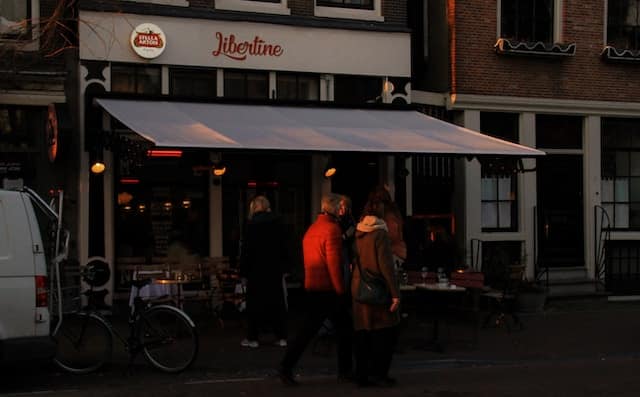 … to take in some nature in locals' favorite green spaces
Amsterdam may be the Netherlands' biggest city, but the urban center offers plenty of options for fresh air and a nature fix. Spending time in green spaces is associated with better brain health.
Beatrixpark, just east of RAI Amsterdam, is convenient for a midday conference break. Venture further afield to Amstelpark, a larger green area about a 20 minute walk away, or Amsterdamse Bos, a nature area three-times the size of Central Park on the outskirts of the city where you can get a taste of the Dutch countryside. 
Plant lovers may prefer to head toward the city center. The Hortus Botanicus, founded in 1638 to supply Amsterdam physicians with medicinal herbs, now boasts a collection of more than 6,000 trees and plants, as well as a butterfly house. It usually closes at 5 p.m., but stays open until 9 p.m. every Thursday and Sunday during the summer.
… to find a quiet place and de-stress
Feeling overwhelmed? Remember: Stress impacts your brain — and your memory. Escape a quiet moment in the city center in the Begijnhof, an unlikely courtyard, set back off a busy pedestrian street through a stone archway. Dating to the 1300s as home for a community of service-oriented Christian women, the small nook is a quiet space in the middle of the busy city center. Two historic churches are open to visitors. 
If creativity is an outlet, take inspiration from the Rijksmuseum masterpieces and join a daily plein air session, or paint Delft blue tile.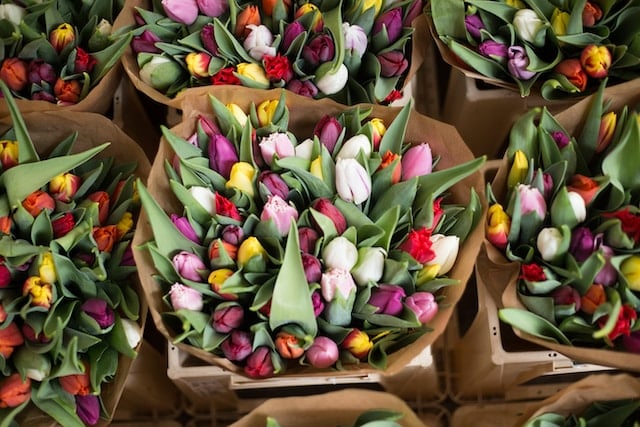 … to learn something new in Amsterdam's art museums and libraries
Boost your cognitive reserve and learn something new in Amsterdam's Museum Quarter, about a half hour walk from the conference center, boasts blockbuster options like the Van Gogh Museum ­— with the world's largest collection of works by the Dutch impressionist — and the Rijksmuseum — which, among its many diverse galleries, displays Rembrandt's Night Watch. Visiting slots book up, so buy a ticket online in advance.
Across town, the Rembrandt House Museum delves into the working process of Holland's famous Golden Age painter and offers a glimpse of life in an Amsterdam canal house in the 17th century.
By ARTIS, a zoo and botanic garden, learn about the tiniest critters at Micropia, the world's only microbe museum.
Or pick up a book — reading regularly can boost your brain health. At the covered Oudehuismanspoort by the University of Amsterdam campus, stalls peddle multilingual second-hand books, prints, and textbooks.
On Fridays, bibliophiles pick through antiquarian books at the market on the Spui. Even on other days, the square is a great spot for booklovers: the expansive American Book Center offers a convenient shelf to grab a Netherlands-focused read, or browse international magazines and newspapers at the Athenaeum Boekhandel.
Elizabeth Hewitt is an American freelance journalist based in the Netherlands, covering aging, health, nature and culture.