By Elizabeth Hewitt | December 1st, 2022
In Nigeria, artist Kunle Adewale is bringing art to older adults through a range of different technologies, including virtual reality — and challenging perceptions of dementia and cognitive impairment in the process.
This article is part of the series Diversity & Dementia, produced by Being Patient with support provided by Eisai.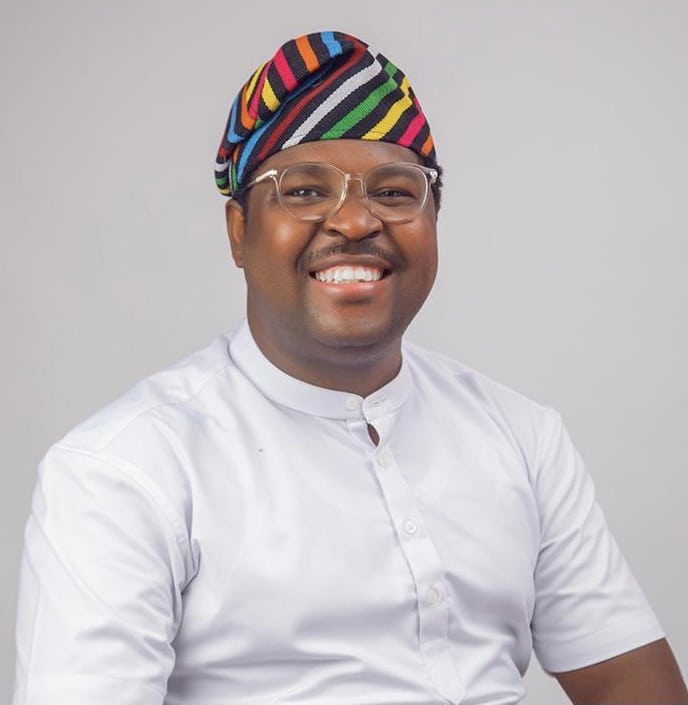 After Kunle Adewale's stepmother had a stroke, she was unable to recognize her family members. But she remembered music, particularly songs from their morning devotional. When Adewale sang Amazing Grace, he recalled, she sang along. 
Now, Adewale is helping other people living with cognitive impairment find similar connections to art. The  internationally renowned artist and World Bank Social Inclusion Hero is working with older Nigerians through visual arts, music and technology. 
Adewale has been exploring the therapeutic benefits of art for a decade. Founder of Tender Arts Nigeria and the Arts in Medicine Projects, Adewale has led initiatives around Nigeria, other African countries, the U.S., and in other parts of the world that use dance, music, visual arts, crafts and other mediums to engage adults and children facing various health conditions, caregivers and medical workers. Through his work, he has reached thousands of people. He met President Barack Obama, and had a day named in his honor in Cincinnati.
Of late, he has been focused on older adults and dementia in particular.
Through the Arts for Brain Health project Adewale and a team of artists used multiple technological mediums and types of art in five care homes and a neuropsychiatric hospital in Lagos. The initiative also aims to challenge stigma and stereotypes around cognitive impairment in Nigeria. 
"What we are simply doing is helping these people or this population to find the missing sparks in their life that dementia is trying to take away," Adewale told Being Patient.
By using different technologies, including VR headsets and iPads, Adewale's initiative offers participants many formats for engaging with art. VR allows anybody to be immersed in a favorite musician. It can be easier for people with limited mobility to draw on an iPad than holding a pen. "Options give room for inclusion," he said.
It is this work, in part, that earned him a role as an Atlantic Fellow for Equity in Brain Health in 2019.
"It's about their humanity, not about their health condition," Adewale said. "It's not about their dementia, but it's about their potential."
Raising awareness, and fighting stigma 
In Nigeria, many people are in denial when a loved one is possibly affected by dementia, according to Adewale, and  stigma is a big issue. "Not many people want more people to know about what has happened to their loved ones, so they would rather be kept behind doors."
Nigerians living with dementia are also at risk of abuse. In some cases, people living with dementia have been targets of violence because their behavior has led to suspicions of witchcraft. But awareness about dementia is growing, according to Adewale, as advocacy groups and the government have run educational campaigns.
"People have ideas of what people that have
dementia can do and what they can't do.
How about giving them the benefit of doubt?"
As part of his goal to create platforms where people living with dementia can showcase their artistic expression, Adewale organized an exhibition of artwork by older Nigerians living in nursing homes.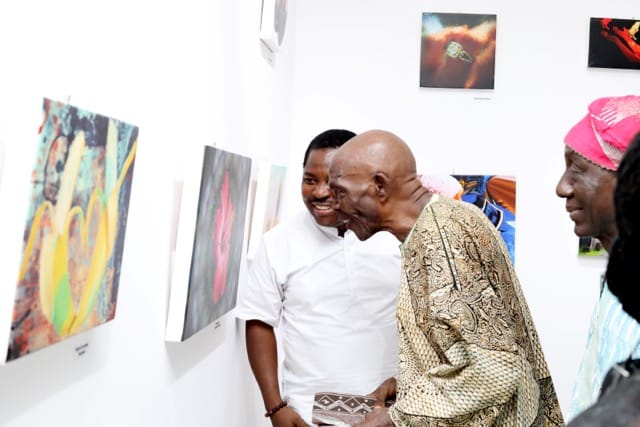 "People have ideas of what people that have dementia can do and what they can't do," he said. "But how about giving them the benefit of doubt? What about giving them opportunity?"
Adewale said it was a meaningful experience for the older artists to see their works on the wall of a prominent gallery in Lagos.
"Equity comes with visibility, not just accessibility but also visibility," Adewale said. "Being present in a room where, ordinarily, you will not have a voice, you will not have a place."
Arts for brain health
From live concerts and dance, to creating digital paintings, to using VR to immerse users in music , Adewale's Arts for Brain Health project has explored different ways to engage people living with dementia with the arts in Nigerian care homes. The project team coordinates activities ranging from concerts, enjoyed by a large group of people together, to virtual reality sessions — which give individuals opportunities to have extremely immersive experiences on their own.
Adewale learned about VR about five years ago, when his organization was working with a community of displaced people using Google Cardboard — boxes folded into viewers that use phones to create VR experiences. Previously, Adewale's work with older adults had been centered around music and painting; Adewale wanted to explore how this type of technological innovation could be used to engage older adults. 
His project purchased Oculus Quest 2 and Oculus GO headsets, sponsored by the Alzheimer's Association, Alzheimer's Society, Global Brain Health Institute and the Atlantic Institute. The headsets allow users to choose among options for music, movement activities, meditation, sports and travel. Adewale said that the immersive experience stimulates people living with dementia, prompting changes in their mood and expression. "It helps them to come alive," he said.
One man, a former DJ, asked if he could watch Ray Charles. Adewale said the man was overwhelmed and nearly in tears.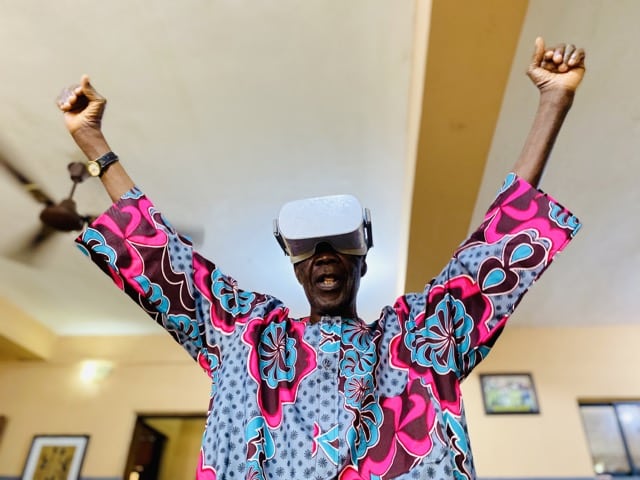 Adewale has seen people who tend to be withdrawn and moody open up as they're using the headsets, like a local musician at a care home who usually did not interact much with others. When the man put on the headset, he stood up and started to dance, Adewale recalled. Typically each person's turn with the VR headset lasts only a couple minutes, but the man was enjoying the experience so much that Adewale let him continue for nearly half an hour. 
The whole atmosphere of these care homes becomes energized and social when VR enters the picture, Adewale said.  
"There was a change in the mood, there was a change in the connection, there was a change in expression," he said.
Adewale's experience with the technology in Nigerian care homes isn't happening in a vacuum. VR is emerging as a promising technology for people living with dementia around the globe. Recent research has found that virtual reality sessions can reduce aggression and improve interactions with caregivers. The technology can expose users to stimulating environments, with links to improvements in mood and mental wellbeing. 
Adewale is keen to continue leveraging immersive technology to engage people living with dementia and cognitive impairment. He also wants to train staff members at Nigerian care homes to use the technology themselves with residents.
"There was a change in the mood,
there was a change in the connection,
there was a change in expression."
As an art student, Adewale said he never would have imagined that he would one day find himself working alongside medical experts to use art to care for people facing medical challenges. But, he sees artists as playing an important role as part of a team supporting people living with dementia, bringing empathy and compassion.
"When I was in college, nobody taught me about the fact that as an artist, you can use arts to support people living with dementia, people living with cognitive impairment, people living with stroke," he said. "But as life would have it, you know, through research, for me, it's been an incredible opportunity to be able to find myself in the room."
Elizabeth Hewitt is an American freelance journalist based in the Netherlands, reporting on aging, nature and culture. @emhew.