By Simon Spichak, MSc | April 12th, 2023
By the time you get an diagnosis, it's already too late to benefit from the newest Alzheimer's drugs. Scientists are racing to develop new options for patients in Alzheimer's later stages.
As Julie Fleming's father slipped into the later stages of Alzheimer's dementia, she could only watch as his computer skills and interests faded. "The grief of watching my dad's day-to-day losses came quickly: seeing him unable to figure out how to unlock a car door, discovering he could no longer dial a telephone, watching as he lost interest in computers," she wrote in an essay for Being Patient.
There are only six drugs approved for treating Alzheimer's disease. And only two of them — anti-amyloids Leqembi and Aduhelm — are designed to be disease-modifying, slowing cognitive decline by reducing levels of beta-amyloid plaques in the brain. These two drugs were recently approved by the FDA for the treatment of the disease's earliest stages, as well as for Alzheimer's precursor, mild cognitive impairment. 
But beyond these precursor and very early stages of the disease, there is nothing on the market that is FDA-approved to slow, stop or reverse Alzheimer's pathology in people with mid-stage or later-stage Alzheimer's. Other treatments, like cholinesterase inhibitors and Namenda (memantine), which target symptoms like memory loss,  temporarily improve a person's quality of life, but they tend to become less effective as neurodegeneration — and its cognitive and behavioral symptoms — progress.  
According to Athira Chief Medical Officer Dr. Hans Moebius, the majority of people with Alzheimer's aren't diagnosed early enough to benefit from cutting-edge, new, disease-modifying Alzheimer's drugs. For for the millions of individuals in the moderate and severe stages of the disease, there are no good options — and there is an urgent need to fill that gap.
Scientists at smaller pharmaceutical companies, including Athira and Annovis Bio, have taken up the challenge, developing new treatments specifically designed to be effective in the disease's later stages.
A new drug — fosgonimeton — for moderate Alzheimer's
As Alzheimer's progresses, the cells responsible for memory, learning, and other complex tasks die off.  The neurotrophic system which provides signals important for cell survival also dies. What if drugs could mimic the neurotrophic signals? Moebius believes this could help slow the loss of memory and other cognitive functions. "I'm very hopeful that this can be disease modifying," he said. 
Athira Pharma developed a drug called fosgonimeton that activates a specific neurotrophic signaling system in the brain. This causes a cascade of effects which reduces inflammation in the brain and slows cell death. Getting to this point was not easy.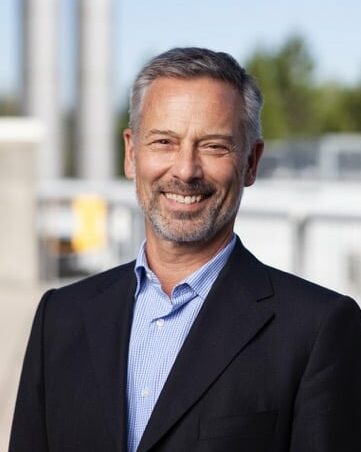 Athira Pharma ousted their previous CEO in 2021 after allegations of altered images in her research papers. The Phase 2 trial of fosgonimeton failed to show improvements in a test of working memory. According to Moebius, the trial failed because participants were also taking cholinesterase inhibitors. These drugs could have interfered with fosgonimeton, he said.
Athira's Phase 2/3 trial, testing fosgonimeton in participants living with mild and moderate-stage Alzheimer's, is still ongoing. In this study, the participants are not taking cholinesterase inhibitors. Since the trial has few exclusion criteria, its results will better reflect older patients who may be taking other drugs like anticoagulants. 
"At the end of [the] mild [stage], as you transition into moderate, you have this turning point where most of the decline occurs," Moebius said. The goal, he said, is to stop or at least slow the disease in its tracks before it is too late.
Clearing protein clutter in moderate Alzheimer's 
Annovis Bio is developing drugs for the later stages of neurodegenerative diseases including Alzheimer's and Parkinson's. "The biggest unmet need is really advanced disease," CEO Maria Maccecchini told Being Patient. "There is nothing, everybody is looking at early [stages of Alzheimer's or Parkinson's] and early memory loss." 
Their experimental drug buntanetap is a capsule that clears many types of toxic protein plaques and deposits. Buntanetap will soon commence Phase 3 trials for treating the mild and moderate stages of Alzheimer's, Parkinson's, and other neurodegenerative diseases.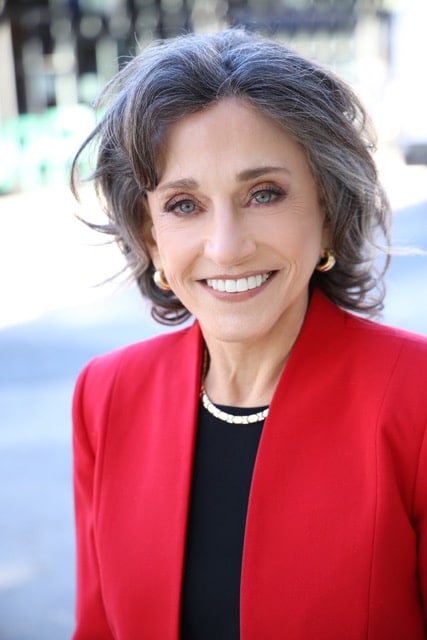 "In the brain of an individual with Alzheimer's, there is beta-amyloid, tau, alpha synuclein, and TDP-43," Maccecchini said. "You have to remove them all." The trial is set to finish in early 2024.
A moonshot for dementia
Annovis Bio is also working on ANVS-301, a potential treatment for advanced Alzheimer's and dementia. The drug increases the longevity of a signaling molecule called butyrylcholine. 
"It turns out that astroglia make butyrylcholine which works like acetylcholine," Maccecchini said.
The glia, which are the supportive cells of the brain, normally don't make a lot of butyrylcholine. Think of it like Coke and Pepsi: two slightly different compounds that have very similar effects. In the later stages of dementia, butyrylcholine becomes the major signal for memory and cognition. ANVS-301 prevents the breakdown of butyrylcholine, similar to the mechanism behind cholinesterase inhibitors.
According to Maccecchini, the drug will enter the early stages of clinical trials — an exciting next phase that will reveal whether it is effective in humans. "I can tell you that in old rats, it works beautifully," she said.  
UPDATE 13 April 2023, 6:45 P.M. ET: Clarifications were made to this article including a correction to the spelling of the drug buntanetap, and a correction to the timeline of Athira's Phase 2/3 trial of fosgonimeton.