By Simon Spichak, MSc | March 31st, 2023
"Everybody deserves to have the correct information. We are going to fight so that everybody has an equal chance." –Alzheimer's advocate Tony Gonzales
This article is part of the series Diversity & Dementia, produced by Being Patient with support provided by Eisai.
"I was driving home from work and all of a sudden I thought, 'Where am I?' Nothing looked recognizable, and I could not remember where I was coming from." 
For Tony Gonzales, a third-generation Mexican American, that was the first sign that something was off. After two years of going to doctors, he was diagnosed with early-onset Alzheimer's in 2021, at the age of 47.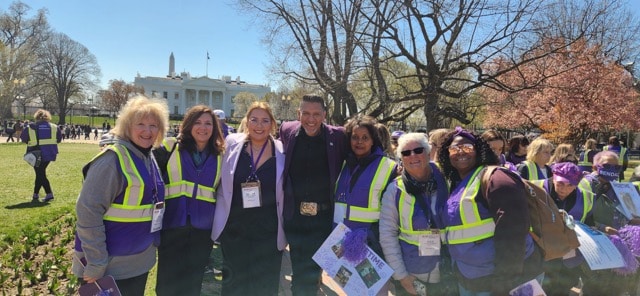 "Being under 65, being Hispanic, and not having a college education really made it harder to get a diagnosis sooner," he told Being Patient. "We went to the University of California Los Angeles, and I had the neurologist tell me I was 'too young to have dementia.'"
Recognizing that many others face similar obstacles, Gonzales resolved to advocate for better Alzheimer's awareness and care at home— and across the nation. His first focus: the Hispanic community. "The Hispanic population feels that dementia itself is going to happen to everybody, no matter what. We need to change that," he said.  
Addressing barriers to diagnosis
Race is a significant risk factor for Alzheimer's disease. Studies have shown that Black and Hispanic people are up to twice as likely to develop Alzheimer's. They are also more than twice as likely to go undiagnosed. 
People who act earlier may get a diagnosis earlier — and that means more time to think ahead, and make plans for care and lifestyle changes with their family and doctors. And, the earlier Alzheimer's is diagnosed, the more effective existing interventions are in slowing the rate of one's  cognitive decline. Some patients become eligible for new drugs. Others may volunteer for clinical trials.Unfortunately, Gonzalez said, early diagnoses aren't so common in the Hispanic American community due to a lack of awareness, and barriers to care. 
Hispanic men are pressured to be "macho", making it hard to ask for help, he said. 
"Part of the population doesn't even understand what's happening with Alzheimer's," he added. When they do, other historical and cultural barriers stand in the way.  
That requires advocates like him to meet people where they are.  "In my town that means we need to go to the fields, we need to go to grocery stores, we need to go to the soccer fields," he said. He added that people also need to know they can still lead a fulfilling life with mild cognitive impairment. 
"Everybody deserves to have the correct information so
that they can have a good life, [regardless of] whether
they're going to have this disease. We are going to fight
so that everybody has an equal chance."
Doctors, he said, also have an important role to play. But they need culturally appropriate training to better address the Hispanic community. This training helps doctors ask the right questions to spot the signs of Alzheimer's. 
"Patients need to have the faith that the doctor is going to listen to them and believe them," Gonzales said. 
For Gonzales, doctors will need to emphasize the importance of prevention: "It's knowing what's good for the heart is good for the brain — that exercise, being social and meeting new people are all important for good brain health."
Advocating for broader awareness
Gonzales felt that sharing his own story, and getting the word out about his own experience, might help make a difference for others on his same path. Even before receiving a formal diagnosis, he had already reached out to the Alzheimer's Association. Through the organization, he connected with people who had similar, frustrating experiences. 
The Association also provided him opportunities to speak with politicians across the country, he said. "It doesn't matter if it's red or if it's blue because it's a very bipartisan issue," he said of Alzheimer's disease.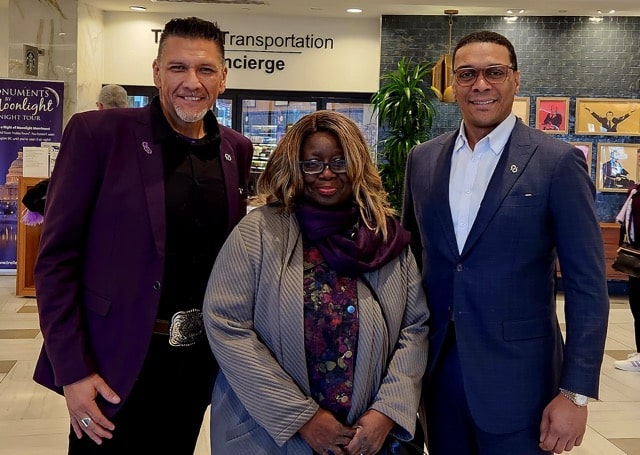 But he also knows that change starts at home. He's also speaking to local politicians and community leaders about Alzheimer's disease, which he hopes will inspire dementia-friendly community changes, including, for example, training to first responders — like police officers and firefighters — so they're equipped to work with people living with Alzheimer's and other forms of dementia. "I know that if my house was on fire, I would be a hot mess," Gonzales said, adding that cognitive impairment worsens under stress. 
On a federal level, Gonzales along with the Alzheimer's Association are advocating for broader coverage of Alzheimer's drugs. from the Centers for Medicare and Medicaid Services (CMS). While newly FDA-approved Alzheimer's drugs Aduhelm and Leqembi are approved for treating the earliest stages of Alzheimer's, the drugs cost more than $26,000 per year, and many insurance providers, including Medicare and Medicaid, have declined to cover them.
"Everybody deserves to have the correct information so that they can have a good life, [regardless of] whether they're going to have this disease," Gonzales said. "We are going to fight so that everybody has an equal chance."