By Nicholas Chan and Vipul Kamani | December 29th, 2020
Being Patient editors round up a selection of favorite and most read articles for a look at some of our top stories of 2020.
Op-Eds and Expert Perspectives
A Leading Dementia Researcher on the Power of Reminiscing About the Past
November 27th, 2020
Dr. Eric B. Larson 
Dr. Eric B. Larson, a senior investigator at Kaiser Permanente Washington Health Research Institute, discusses how meaningful the act of reminiscence can be for older adults, including those with dementia — and how meaningful it can be, likewise, for the listeners who share in their stories.
Benjamin Stecher: Why Is It Taking So Long To Stop Neurodegenerative Diseases?
October 13th, 2020
Benjamin Stecher 
Benjamin Stecher, who was diagnosed with Parkinson's disease at the age of 29, reflects on how little we know about the inner workings of human biology, the failures of the scientific community in understanding neurodegeneration, and his vision for the way forward. 
Alzheimer's Disproportionately Affects People of Color — Why Is the Research So White?
November 2nd, 2020
An interview with UsAgainstAlzheimers's Jason Resendez 
Jason Resendez, who was recently appointed executive director of UsAgainstAlzheimer's new Center for Brain Health Equity, speaks about why people of color are still underrepresented in Alzheimer's studies, even when Black Americans are twice as likely to develop Alzheimer's compared to non-hispanic whites — and what can be done to diversify research. 
'Never Too Late': Brain Exercise to Boost Cognitive Function At Any Age
August 17th, 2020
A LiveTalk with Dr. Majid Fotuhi 
While people assume that they can't improve their brain function as they get older, Dr. Majid Fotuhi, a neuroscientist and the medical director of NeuroGrow Brain Fitness Center in McLean, Virginia, discusses the power of exercising the brain to slow cognitive decline and even improve cognition. 
Alzheimer's and Brain Health in the Headlines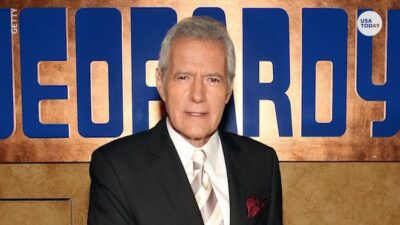 Biden, Trump, and Cognitive Decline: The Cognitive Tests That Have Become a 2020 Campaign Issue
August 3rd, 2020
Christy Turner
Alzheimer's and memory care expert Christy Turner explains cognitive screening: why it's important, how it works, and how the current media frenzy around Joe Biden, Donald Trump, and cognitive decline affects those living with cognitive impairment.
When a Long-Term Care Facility Evacuates In a Wildfire
September 24th, 2020
Nicholas Chan 
Fires in the western coast of the United States raged during the summer while nursing homes worked together to evacuate in a natural disaster — a harrowing experience for staff and residents alike. 
9/11 First Responders Showing Signs of Cognitive Impairment and Dementia
August 5th, 2020
Alexandra Marvar 
Nearly 20 years after the 9/11 terrorist attacks, researchers found that 9/11 first responders share a heightened risk of developing dementia that is linked to the environmental exposures and psychological pressures of the event and its aftermath. 
One Third of People with Dementia Have Access to Firearms at Home
July 15th, 2020
Alexandra Marvar  
New research raises concerns about access to guns for people with dementia, while caregivers search for expert guidance on how to address gun safety as neurodegenerative diseases progress. 
A Death Row Inmate With Alzheimer's Was Executed: Advocates Call Attention to Issues of Mental Competency
August 31st, 2020
Hanna Nelson 
Among America's aging prison inmates, dementia is growing more prevalent. This reality came into sharp focus when, this summer, an inmate with Alzheimer's was executed, sparking discussion about the humanitarian issues involved in the incarceration — and execution — of people who no longer understand why they are in prison. 
20,000 Black NFL Players Sue League for 'Race-Normed' Dementia Settlements
August 28th, 2020
Alexandra Marvar  
The NFL considers concussions serious injuries, but that has not always been the case. Now, Black players who sustained repeated brain injuries during their NFL careers are suing the league over claims of racially discriminatory treatment.
5 Reasons The Pandemic Caused a Surge in Alzheimer's Deaths
July 14th, 2020
Alexandra Marvar  
The coronavirus pandemic has taken a devastating toll in the Alzheimer's community. The disease's fatality rate has spiked this year, with some deaths directly caused by COVID-19. While others were indirectly caused by the infection, they were still the result of the perfect storm of dementia and the pandemic.  
'A Dancer Will Always Be a Dancer': Prima Ballerina With Alzheimer's Remembers Swan Lake
November 10th, 2020
Nicholas Chan

Music can transcend the barriers of dementia-related memory decline. As members of the Alzheimer's community, we must be aware of this miraculous tool. 
Phil's Journal: My Good Friend Is the First to Receive Biogen's Alzheimer's Drug in New Trial
March 13th, 2020
Phil Gutis

In March, Jeff Borghoff became the first person in the world to begin the trial of Biogen's new drug, Aducanumab. However, in a recent development, a federal advisory committee convened by the FDA brought into question the effectiveness of the drug. While distraught, Phil Gutis — diagnosed with early onset Alzheimer's — urges to continue believing in the scientific process.
Guidance and Deep Dives for Dementia Caregivers
Yes, You Can Get Paid For Being A Family Caregiver. Here's How
June 16th, 2020
Susanna Granieri
Currently, one in six millennial caregivers said they had to stop work in order to be a caregiver. But by 2050, the cases of Alzheimer's are expected to triple. Sima Schoen from the Family Caregiver Alliance answers the pressing question: "Can I get paid for being a family caregiver?"
Is It 'Normal' Aging, Or Possible Early Signs of Alzheimer's?
September 30th, 2020
Nicholas Chan
Dr. Sarah Kremen, the director at an Alzheimer's treatment program, highlights the frequency of forgetting things as a differentiator between normal aging and Mild Cognitive Impairment. 
12 Things You Can Do To Help Prevent or Delay Dementia
August 6th, 2020
Nicholas Chan
While dementia is not necessarily preventable, scientists now understand even more clearly the extent to which some lifestyle changes can significantly lower one's odds of developing dementia. Here are 12 risk factors that could potentially delay or prevent 40 percent of dementia cases worldwide.
People With Dementia Are at Higher Risk of Coronavirus: Here's How to Prepare
March 4th, 2020
Phil Gutis 
People living with compromised immune systems are especially vulnerable to the novel coronavirus, but simple steps may go a long way in mitigating the risk.